Mike Novogratz Believes Bitcoin Will Solidify Bill Gates' GOAT Status
Galaxy Digital founder and CEO Mike Novogratz has praised Bill Gates for being a GOAT (greatest of all time). Nevertheless, he noted that this status could be solidified if the multi-billionaire owned Bitcoin (BTC).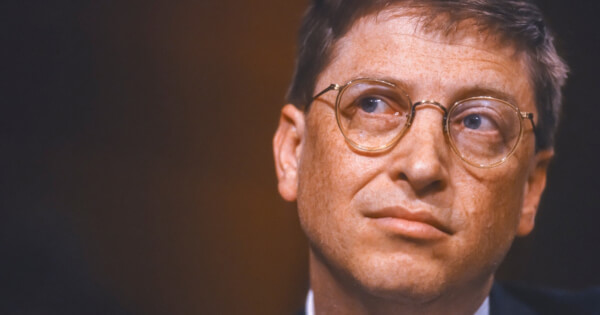 Bitcoin is the missing piece
The renowned hedge fund manager wondered whether Bill Gates, the co-founder of Microsoft, owned BTC because this could consolidate the latter's life achievements of being an outstanding philanthropist and investor. Novogratz said through a tweet:
"Bill Gates is the GOAT. Built an amazing company, Is an amazing investor, and the worlds (sic) largest philanthropist. Never seen him rattled. He reads more in a month than most of us do in two years. I wonder if he owns BTC. That would solidify it."
Mike Novogratz continues to show his enthusiasm for BTC. He recently revealed that he won half a Bitcoin in an election bet he placed on Joe Biden winning the US 2020 presidential elections. The billionaire investor held an impromptu Twitter lottery to give out 0.5 BTC to a young bitcoiner.
Bill Gates has mixed reactions to Bitcoin
Bill Gates has shown mixed reactions when it comes to Bitcoin. For instance, in 2014, when the BTC price was about $800, he acknowledged that this low price thrilled him. Furthermore, he felt excited because Bitcoin facilitated large transactions without being physically present.
Nevertheless, during a Reddit AMA forum, he stated that cryptocurrencies like Bitcoin were used to facilitate drug trafficking, money laundering, and tax evasion. The announcement therefore shows that his firm's stance on the "digital gold" asset remains unknown.
In July, Bill Gates and other high-profile figures like Jeff Bezos, Joe Biden, and Elon Musk found themselves on the receiving end of a Bitcoin scam hack. Reportedly, the crypto scammers made away with $100,000 in crypto funds.
Image source: Shutterstock
---

Read More