Microstrategy Stock Sees Insider Selloffs With Bitcoin's Latest Correction
Two top executives of Nasdaq-listed business intelligence and software firm MicroStrategy Incorporated have reportedly offloaded some of their owned shares amidst the dwindling price of Bitcoin (BTC).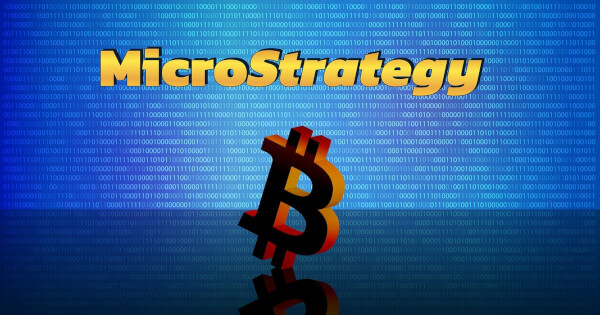 Market analysts have tagged the selloffs as a lack of faith in the CEO Michael Saylor's long-term strategy, which is solely hinged on Bitcoin.
MicroStrategy, known for its aggressive purchases of Bitcoin, the venture said will form its Treasury Reserve Asset back in August 2020. With over $2 billion of investors' money already used to purchase the premier cryptocurrency, the firm now holds more than 105,000 units of Bitcoin. Per a Bloomberg report, the firm's Chief Financial Officer Le Phong and Chief Technology Officer Timothy Lang liquidated 10,000 and 20,000 shares each. Both executives cashed out approximately $7 million per the report. According to a filing with the United States Securities and Exchange Commission (SEC), no shares were sold by Michael Saylor.
While the duo of Le Phong and Timothy Lang are permitted to sell off their shares, it is believed that "senior executives do not sell the stock if they think it's going higher," said Matt Maley, chief market strategist at Miller Tabak + Co., "It's just a bad sign no matter how you slice it."
Michael Saylor has climbed up the ladder as one of the most iconic mouthpieces, helping to champion the adoption of Bitcoin, especially amongst institutional investors. He has often maintained that holding cash on balance sheets to grow wealth over the long term is very risky. However, some Wall Street analysts do not see any threats to the company's executives' shares selloffs.
"MicroStrategy's Saylor relentless support for Bitcoin has made the company a cryptocurrency trade and not necessarily a bet on the company's software solutions and services. The share price will likely continue to go the direction of Saylor and his bet on Bitcoin," Ed Moya, a senior market analyst at Oanda Corp, said.
Image source: Shutterstock
MicroStrategy Adds Up 3,907 BTC Units to Bring Total Assets to 108,992 Units
Read More