MicroStrategy CEO Michael Saylor says Bitcoin is an Idea Whose Time Has Come
In his ever bullish position about Bitcoin (BTC), Michael Saylor, the Chief Executive Officer of business intelligence firm MicroStrategy has highlighted that "Bitcoin is an idea whose time has come."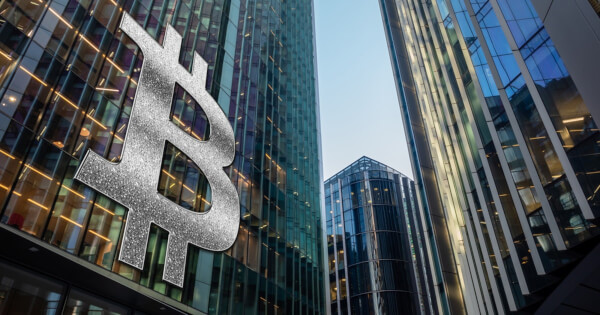 Taking pride as the CEO of the first publicly-traded company to invest in and adopt Bitcoin as a Treasury reserve asset, Saylor said in an interview with TIME that his legacy now is to help fix the balance sheet of the world, saving firms from the imminent crash of fiat currencies amid monetary inflation.
Saylor held a "Bitcoin for Corporations" summit in February, an event that saw ten times more participation than he had expected. The CEO, whose company MicroStrategy made its first BTC purchase back in August last year has been instrumental in influencing other businesses - particularly electric automaker, Tesla Inc. - into purchasing the premier digital currency.
With a $1.5 billion worth of BTC acquired by the Elon Musk company, Saylor noted that the narrative goes from "Those crazy people, what are they thinking, speculating in Bitcoin?" to "Maybe this is a real thing. This is probably not going away. Let's try to figure out how to think about it."
MicroStrategy's total Bitcoin holdings are pegged at 90,531 Bitcoins, which translates to a value of about $5 billion. The company has made far more money by betting on Bitcoin than it has ever made as a software giant. The same positive earning story applies to Tesla. The obvious productivity recorded by both companies may stir to attract increased interest in Bitcoin as an asset class by more corporations in the near term.
The clamour for a Bitcoin Exchange Traded Fund (ETF) product is also on the rise in the United States and if the Securities and Exchange Commission (SEC) grants the currently submitted applications, institutional players will have the opportunity to embrace and gain exposure to Bitcoin without directly owning it. This may be a safer alternative for more conservative investors.
Image source: Shutterstock
Scaramucci's SkyBridge Capital Applies for Bitcoin ETF as Institutional Sentiment Remains Bullish for BTC
Read More