Major US Hospitals Test Blockchain Platform to Streamline Operations
University Hospitals, an American doctors' network and medical delivery organization has partnered with Axuall, a verification company, to explore blockchain technology in an extensive, nation-wide, medical-related project.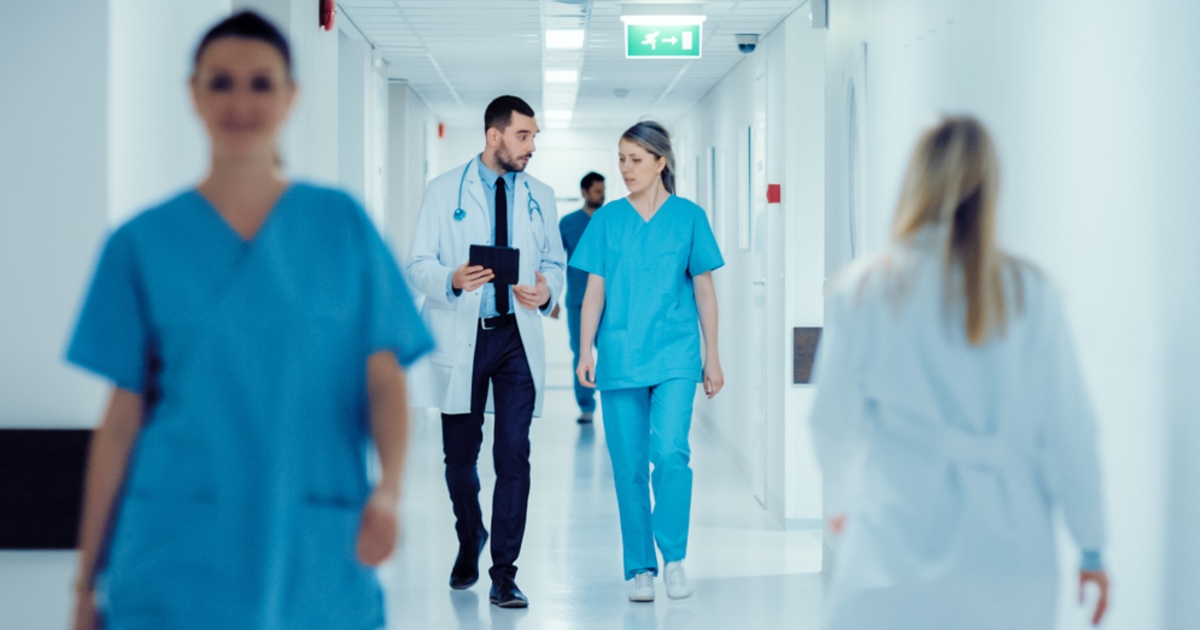 Hospitals get a blockchain boost
As Crains Cleveland reported, the effort will research blockchain technology and its deployment in mechanisms affecting timely healthcare delivery to patients, specifically the creation of workflows and dispatch times. The joint project hopes to reduce the time it takes to connect qualified medical personnel with the growing demand from patients.
Early work on the project began in 2019 when blockchain technology was selected to improve how healthcare systems attract staff and verify their credentials. Axuall, one half of the partnership, handles the sharing and managing of authenticated medical credentials, and a blockchain system can greatly benefit the firm in meeting its goals.
Three pilot phases have been chalked out in total, with the first of such finished in February. The other phases require approval from US government bodies and medical regulators, which are "expected to be completed in the summer."
Further pilots for the blockchain platform will explore and measure compliance, workflow selection and integration, and deployment gains. In addition, hospitals across the US will participate in beta-tests for the exercise, bringing the benefits of distributed computing to thousands.
Axuall CEO Charlie Lougheed said, "As US health systems struggle to meet patient demand, expanding delivery channels and financial objectives, the efficient deployment of their clinical workforce becomes increasingly critical."
He added global pandemics, such as the ongoing COVID-19 medical crisis, adds to the need for a more "elastic" and well-connected medical workforce. Advancements in technology, such as blockchain, help meet this gap and improve an organization's ability to "serve their communities" while ensuring efficiency in the overall process.
Blockchain in medical sciences is flourishing
The release noted blockchain technology is being increasingly deployed to improve the administration of timely healthcare facilities, bolster medical supply chain safety, and increase optimization of revenues.
Verification of physicians takes three or four months, the release notes. In this regard, blockchains help quicken the process by ensuring verification comes from "authorized" sources and have been untampered with, eliminating the need for a "time-consuming manual intervention."
"The time and cost to traditionally credential a practitioner wastes resources – it idles the provider; it stalls vital revenue-producing activities and limits throughput, David Sylvan, president of UH Ventures, concluded, adding, "University Hospitals is excited to pilot Axuall's novel and potentially game-changing technology."
Efforts related to blockchain-based medical solutions have been conducted previously. In January 2020, as Blockchain.News reported, the Seoul Medical launch a blockchain-enabled medical information mobile app dubbed Seoul Care, helping patients plan medical treatments, look up prescription details, and check test results using their smartphones.
Image via Shutterstock
Read More