KuCoin Rolls Out Decentralized Crypto Wallet to Aid Web3.0 Exploration
As the gateway to explore and discover the Web3.0 world, KuCoin, a Seychelles-based crypto exchange, has rolled out a decentralized product dubbed KuCoin Wallet.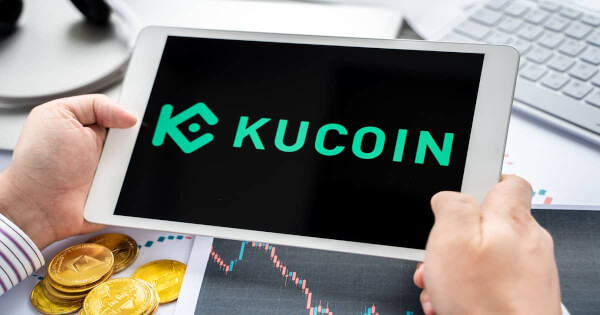 KuCoin Wallet offer crypto services to users with GameFi, decentralized finance (DeFi), and non-fungible tokens (NFTs) functions for a convenient experience in the Web3.0 space.
Johnny Lyu, KuCoin's CEO, explained:
"As the gateway to the Web 3.0 network, crypto wallets are an important requirement for users to participate in the decentralized ecosystem and have developed beyond a mere tool to store digital assets. The launch of the official website of KuCoin Wallet is additional proof that shows the determination of KuCoin to enter the Web 3.0 field at a critical time."
The exchange sees the wallet as a stepping stone towards more investments in the Web3.0 sector.
Jeff Haul, the head of KuCoin Wallet, noted:
"KuCoin always hopes to better cater to the needs of all classes of investors. The release of the official website of KuCoin Wallet is one step further for KuCoin to make an exploration in Web 3.0."
KuCoin said its wallet supports multi-chain aggregation powered by the KuCoin ecosystem. It allows users to create a decentralized account for Web 3.0 in seconds and send, receive, and store BTC, ETH, USDT, USDC, BNB, and more tokens in one place, according to its statement.
In April, KuCoin launched a $100 million "Creators Fund" to accelerate Web3.0 growth and empower early-stage NFT projects, Blockchain.News reported.
With Web3.0 being a blockchain-powered iteration of the World Wide Web, concepts like token-based economics and decentralization are expected to be integrated. As a result, users will have full control over their data.
Recently, Andreessen Horowitz (a16z), a renowned Venture Capital (VC) firm, recently noted that Web3.0 was much better for creators than Web2.0.
Image source: Shutterstock
Crypto Exchange KuCoin Forms a Strategic Partnership with Pyth Network
Read More