KuCoin Rolls Out $100m Creators Fund to Accelerate Web3 Growth, Empowering Early-Stage NFT Projects
Crypto exchange KuCoin has announced a $100 million "Creators Fund" to enhance the Web3 ecosystem and support early-stage non-fungible token (NFT) projects in sports, arts, GameFi, and celebrities, among others.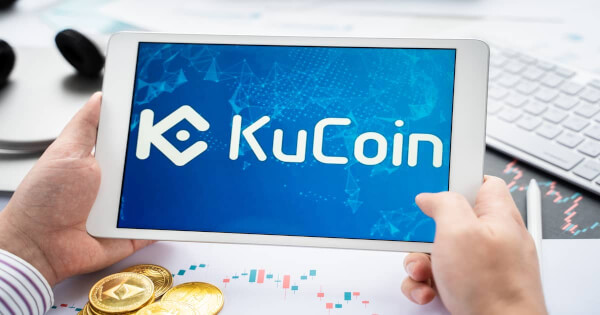 Through its NFT marketplace, Windvane, and venture capital arm, KuCoin Ventures, the crypto exchange sees the fund as a stepping stone towards penetrating the booming non-fungible token space.
Johnny Lyu, KuCoin's CEO, acknowledged:
"At the current stage of KuCoin's comprehensive and in-depth expansion of the Web 3.0 and NFT fields and deepening the KuCoin ecosystem, the launch of a $100 million 'Creators Fund' will undoubtedly bring a strong impetus to our development process."
The fund intends to assist young creators and artists showcase their talents to the public through a decentralized, free, democratic, and open NFT marketplace.
Lyu added:
"The $100M 'Creators Fund' will support NFT creators and projects, which will further consolidate the metaverse infrastructure. KuCoin NFT Marketplace – Windvane would like to bridge Web 2.0 and Web 3.0 by supporting more creators to launch their NFTs or projects and creating a more integrated NFT world with a lower barrier to entry for users."
With Web3 being a blockchain-powered iteration of the World Wide Web, concepts like token-based economics and decentralization are expected to be incorporated. Therefore, users will have full control over their data.
Justin Chou, the chief investment officer at KuCoin Ventures, stated:
"With its user-first and community-driven mission, Windvane will support Web 3.0 creators globally to revolutionize the NFT industry."
Last month, Payment giant Visa launched an initiative dubbed Visa Creator Program intended to help filmmakers, artists, fashion designers, and musicians revamp their businesses through NFTs, Blockchain.News reported.
The program was meant to expand the knowledge base of entrepreneurs in the creator economy about how they could boost their revenue streams using NFTs.
Image source: Shutterstock
KuCoin Exchange Launches its Meta Office As KuCoin's First step on Metaverse
Read More