Investors Should Brace Themselves and Get Ready for Bitcoin's Second Bull Run, says Crypto Analyst
Bitcoin's current stagnation may soon come to an end based on insights shared by crypto analyst Lark Davis who has been studying BTC hodl waves and the foundation of previous bull cycles.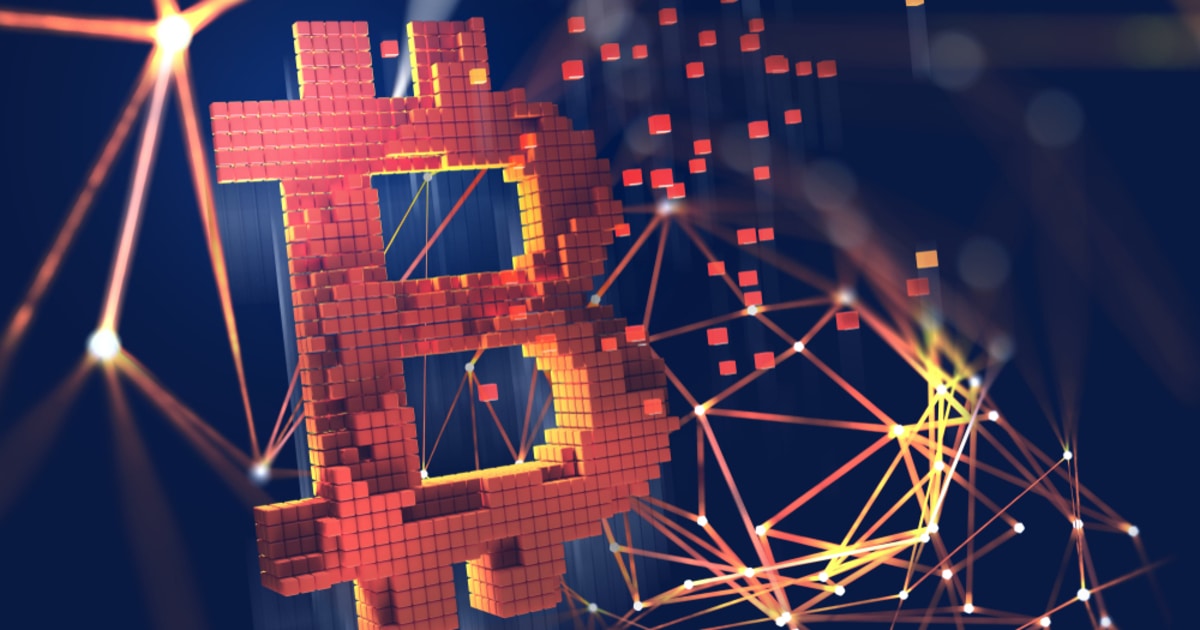 He explained:
"This Bitcoin bull run has barely even started yet! We are just now past the first major price wave. Get ready for wave 2."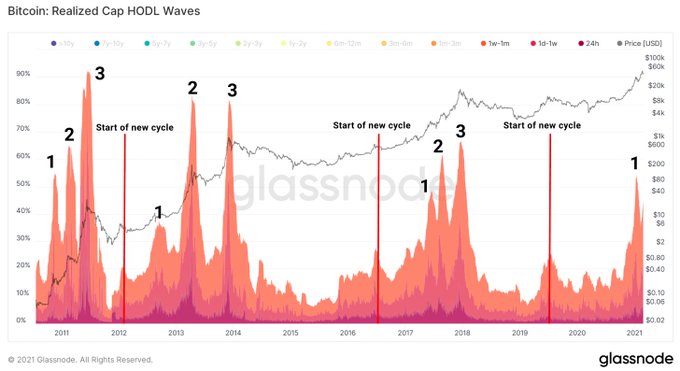 Source: Glassnode
Davis believes that the second wave of the current bull run is just setting foot after the first wave made BTC hit an all-time high (ATH) of $58,300 on Feb 21. The above chart illustrates three different price waves experienced in the Bitcoin market cycle since 2011.
Davis's sentiments are echoed by veteran on-chain analyst Willy Woo who recently disclosed that BTC was getting ready for the next bull run as more participants are joining the Bitcoin bandwagon. He acknowledged:
"The increase in Bitcoin users (is) visible on its blockchain per day. Retail investors arrived in Jan. Like prior cycles, I expect this peak to top out higher than the ones before it. It gives you an idea how this bull market is just warming up."
A history of Bitcoin cycles
According to crypto analyst, Rafael Schultze-Kraft, BTC cycles are created thanks to smart money moves. He noted:
"On-chain data is beautiful. Here a fingerprint of Bitcoin cycles. Long-term supply decreases as Hodlers take profits during bull markets – and increases in re-accumulation phases at cheaper prices. Smart money."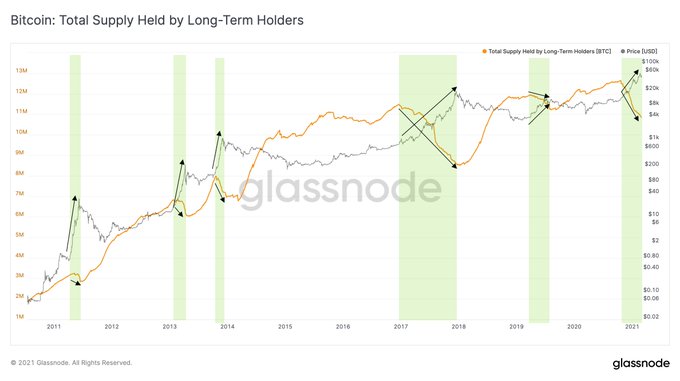 Source: Glassnode
His analysis, therefore, shows that hodlers or holders usually sell to cash in profits once record-breaking moves are made in a bull run, and this makes a pullback inevitable as prices are pushed down for them to buy at a low.
This observation can be evidenced by the fact that BTC's outflows from exchanges are heavy because the present correction pushed the price to lows of $42,000 after the ATH of $58,300 was hit last month.
Bitcoin outflows from crypto exchanges signify a holding culture as more participants are storing Bitcoin for speculative or future purposes, which indicates a bullish behaviour.
Image source: Shutterstock
Ripple's Brad Garlinghouse and Chris Larsen File for Motion to Dismiss SEC Lawsuit
---

Read More