India's Largest Crypto Exchange CoinDCX Raises $2.5 Million in New Growth Capital to Increase User Base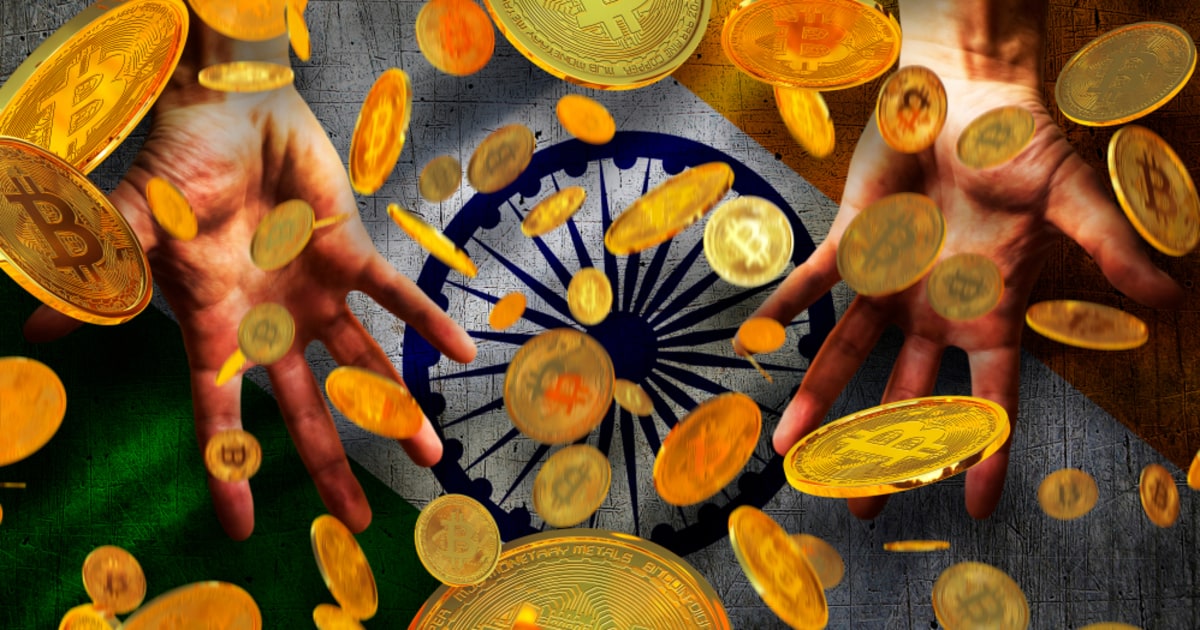 CoinDCX, India's largest crypto exchange, has announced that it has raised $2.5 million from investors like Polychain Capital and Coinbase Ventures. Polychain Capital led the funding round with support from Coinbase Ventures, the investment arm of the US cryptocurrency exchange Coinbase.
CoinDCX had raised a $3 million Series A round earlier in March, which was also led by Polychain Capital and included HDT Group (operator of BitMEX) and Bain Capital Ventures.
The company's other main investor, Coinbase Ventures, has also made investments in other crypto businesses like BlockFi, Messari, Compound, Securitize, and Etherscan.
Thriving through tough times
There is a good reason why India has not been having lots of firms around cryptocurrencies or their trading. The key reason is that the Reserve Bank of India (country's banking regulator) issued a ban on crypto industry in 2018. The ban shut down doors to new crypto companies while almost crippling whatever cryptocurrency firms existed during that time.
In March 2020, India's Supreme Court made a landmark ruling that overturned the ban issued by the Central Bank. Ever since, things have changed and the more resilient cryptocurrency firms, which survived the ban, are now flourishing. That explains why CoinDCX, the largest crypto exchange in the country, is doing very well because of its resilience. Recently, the Mumbai based startup has secured a capital funding of $2.5 million from Polychain Capital and Coinbase ventures.
CoinDCX stated that it will use the fresh round of funds to handle the growth spurt, which has been initiated by the Central Bank's recent announcement. The crypto exchange intends to drive cryptocurrency adoption in India by supporting its plans of increasing cryptocurrency traders and investors in India to 50 million. The company plans to divert these funds to assist in achieving that goal. Moreover, the firm seeks to develop a secure and user-focused exchange to support the rising demand for cryptocurrency in the country.
But that is not the only focus of the company. While India's market is certainly growing, the majority of the population does not understand the concept of cryptocurrency. Based on the number alone, the country has lots of potentials when it comes to the cryptocurrency market. But there is a great need for blockchain and crypto education. CoinDCX aims to address this gap by launching a $1.3 million initiative for educational campaigns, consumer campaigns, community engagements, and meetup events. As part of the initiative, the company intends to create an online academy, which is a cryptocurrency and blockchain learning program aimed toward first-time cryptocurrency traders.
Following the Reserve Bank of India lifting banking ban on the crypto industry, CoinDCX stated that its sign-ups had risen by 10 times in one week. The crypto exchange said that its trading volumes had increased by 47% and it saw a 150% growth in daily active users in March.
The fresh round of funding comes a time when cryptocurrency trade in India is experiencing new highs despite the global economic crisis caused by the coronavirus outbreak. Crypto investments such as Bitcoin have been seeing growth ahead of traditional assets like gold and equity globally. Bitcoin also has been receiving positive endorsements from mainstream investors, including the US billionaire hedge fund manager Paul Tudor Jones who revealed that 1-2% of his assets are held in Bitcoin.
India's supreme court turned the tables on crypto ban in landmark ruling
In April 2018, India's Central Bank instructed all banks under the banking regulator not to deal with digital currencies or provide services to organizations and individuals dealing with cryptocurrencies like Bitcoin. The move that the regulator took was directed at a consistent effort to oppose payment systems, which undermine the integrity of the banking system. The directive caused lots of firms to either close down their businesses or shift their operations outside the country.
But when the Supreme Court overturned such a directive in February, crypto firms rejoiced and since then the market has been flourishing. Recently the Reserve Bank of India has also confirmed that there is no banking ban on the cryptocurrency industry. The Central Bank responded to a Right to Information (RIT) inquiry that asked whether the regulator has banned banks from providing bank accounts for crypto traders. The regulator confirmed that there is no such prohibition. With the environment ripe of crypto firms to nurture, lots of more investments, like the one recently funded to CoinDCX, are expected to increase.
Image via Shutterstock
Read More