Paul Tudor Jones' Bet on Bitcoin Supported by CME's Bitcoin Futures CFTC Data and PwC's Latest Crypto Report
Paul Tudor Jones: The Great Monetary Inflation
Billionaire hedge fund manager Paul Tudor Jones was reportedly looking to buy Bitcoin to hedge against inflation as central banks across the world are printing money to relieve economies affected by the coronavirus pandemic. Jones is one of Wall Street's most seasoned and successful hedge fund managers, CEO and founder of Tudor Investment Corp, a hedge fund that managed $8.4 billion assets under management as of March 30, based on data from the Securities and Exchange Commission.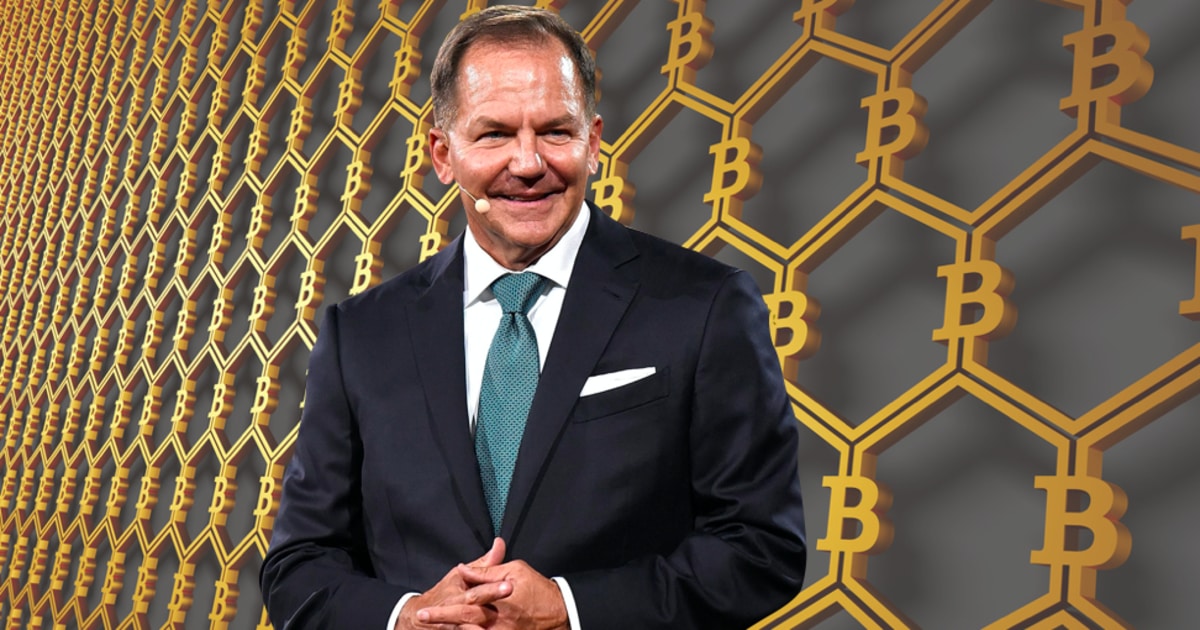 Jones compared Bitcoin to gold by saying that the digital currency reminds him of the role that gold played in the 1970s. Jones was well known for his correct prediction of the 1987 market crash and shorted Japanese equities several years later before Japan's economy crashed.
Jones said in an investor letter, called The Great Monetary Inflation, "The best profit-maximizing strategy is to own the fastest horse. If I am forced to forecast, my bet is it will be Bitcoin." As money-printing will push traditional investors to gold, he believes that the world will then "crave new safe assets," which may be beneficial to Bitcoin. He added, "Quite often, how the markets respond will be at odds with your priors. But remember, the P&L always wins in the long run. With that in mind, in a world that craves new safe assets, there may be a growing role for Bitcoin."
Last week, Arthur Hayes, CEO of one of the world's largest crypto exchanges, BitMEX tweeted that Jones has made the right move to invest in cryptocurrencies such as Bitcoin, and has removed career risks by doing so.
PwC's latest crypto hedge fund report
In an annual report by Elwood Asset Management and consulting firm PricewaterhouseCoopers (PwC), the value of assets under management at cryptocurrency hedge funds has soared to $2 billion, doubling the value in 2019.
With over 50 funds surveyed, most crypto hedge funds trade Bitcoin (97%), and Ethereum was the next most popular crypto (67%). Around half of the crypto hedge funds trade derivatives or were active short sellers.
The coronavirus pandemic has led to an inquiry of how hedge fund managers reduce counterparty risks, as the use of independent custodians has also surged from 51 percent in 2019 to 81 percent in Q1 of 2020. Henri Arslanian, the co-author, and PwC Global Crypto Leader said, "The changes the crypto hedge fund industry has seen in the past 12 months, from additional regulatory clarity to the accelerated implementation of best practices are great examples of how fast the industry is becoming increasingly institutionalized."
The report also highlighted that of the 150 active crypto hedge funds around, about 63 percent were launched in 2018 or 2019. The launch of the actively managed crypto funds is also highly correlated with the price of Bitcoin. As the price of Bitcoin surged exponentially in 2018, it became a breeding ground for new crypto funds. There was also a correlation observed at the end of 2019, as Bitcoin faced a bear market, there was also a decline in new fund launches.
According to CFTC data, CME Group Bitcoin futures saw a record number of large open interest holders this week, at 66. Long open interest from hedge funds trading Bitcoin futures also high an eight-month high, reaching over $15 million on May 5.
Read More