India Considers Banning Crypto Trading Which Could Impact 1.7 Million Dependent Local Traders
The federal cabinet in India is expected to discuss a new bill that will ban cryptocurrency trading soon. This will place India among other Asian economies that have decided to regulate the fledgling crypto market, according to Bloomberg.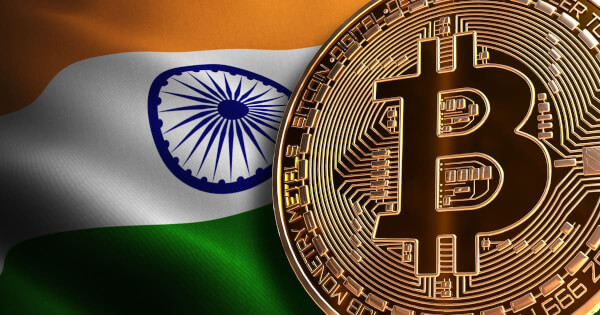 More emphasis on blockchain technology
Once discussed, the bill will be sent to the Indian parliament. Nevertheless, the Indian federal government is keeping a watchful eye on blockchain technology as it intends to encourage its application in different sectors.
According to LinkedIn's 2020 Emerging Jobs Report, sought after positions like blockchain developers have skyrocketed to unprecedented levels in India. Therefore, it seems the government is keen on maintaining this trend with its think tank dubbed Niti Aayog, even if it outlaws cryptocurrency trading.
Crypto's ups and downs in India
Crypto trading has had its ups and downs in India because, despite the government's efforts to ban it in the past, it has been favored by numerous overturns by the supreme court.
For instance, in March 2020, a sigh of relief was witnessed after the Supreme Court turned the tables on a crypto ban imposed by the Reserve Bank of India (RBI), the nation's central bank, in a landmark ruling. It noted that preventing regulated entities from offering banking services to crypto trading stakeholders was unconstitutional. Following this ruling, the RBI changed tune and confirmed that no banking ban existed in the cryptocurrency sector.
Nevertheless, it looks like things are going back to the drawing board because the new bill aims to stamp the Indian administration's authority in prohibiting the trading of cryptocurrencies.
1.7 million Indians might be affected
The renewed efforts to tame crypto trading could affect at least 1.7 million Indians indulging in the digital assets arena. The crypto space is a force to reckon with on India soil because crypto trading soared by 400% despite the coronavirus (COVID-19) lockdown.
The planned outlaw has started to elicit reactions. For instance, a New Delhi-based lawyer Sanjay Khan noted:
"Instead of a ban, India needs a regulatory framework to protect uninformed retail consumers to ensure adequate oversight of the government and the RBI over cryptocurrency businesses."
Time will tell whether the new bill will ever see the light of day.
Image source: Shutterstock

Read More