How Far Away is Japan's CBDC? Bank of Japan Meets with Monetary Authorities on Potential Digital Yen Issuance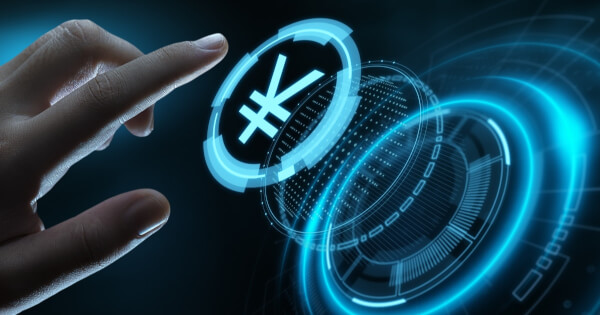 Leaders of the Ministry of Finance (MOF), the Financial Services Agency (FSA) and the Bank of Japan (BOJ) have recently held a number of meetings to examine the possible issuance of their own digital yen in the very near future.
As published by the Japan Times, the most recent meeting took place last month, bringing together Yoshiki Takeuchi, Vice-Minister of Finance for International Affairs; Ryozo Himino, FSA Vice-Minister for International Affairs; and Shinichi Uchida, BOJ executive director for international affairs.
The representatives discussed how the Japanese government's creation of a central bank digital currency (CBDC) would impact the world economy which currently recognizes the US dollar as the de facto global currency. Meetings so far have also been centred around escalating research efforts.
Japan's CBDC Push
As reported by Blockchain.News, with significant expertise in exploring digital currencies, six central banks: Bank of Canada, Bank of England, Bank of Japan, European Central bank, Sveriges Riksbank in Sweden, and the Swiss National Bank, along with the Bank of International Settlements (BIS) came together to create a working group to share experiences with use cases on CBDC.

The announcement explicitly stated that the working group would "assess CBDC use cases; economic, functional and technical design choices, including cross-border interoperability; and the sharing of knowledge on emerging technologies."
The meetings currently underway by Japan's financial and monetary authorities demonstrate that they are ready to step up cooperation over digital currencies domestically in light of the advancements in digital and financial technology.
While digital currencies are expected to help lower costs related to cross-border financial transactions, such as remittances and settlements, there are concerns they may create opportunities for money laundering and other financial crimes.
Racing China
China's state-owned bank, the People's Bank of China (PBoC) has been reportedly charging full speed with its own CBDC development plans in response to Facebook's Libra. China is not alone though as the social media giant's attempt at issuing currency appears to have been the catalyst for the global CBDC race, when national monetary authorities worldwide suddenly caught a glimpse of a future where they may very possibly not control the flow of credit.
While Libra may have shaken some feathers, it appears that Japan is equally concerned with China's ambitions to develop a government-controlled digital currency. On Feb 10, Japanese lawmaker, Kozo Yamamoto called for the expedited development of Japan's digital yen, hoping for Japan to be the first nation with an operating CBDC.
Yamamoto who is Head of Bank and Finance Systems Research Commission at the Liberal Democratic Party (LDP), said that Japan should create a digital yen, " within two to three years" as reported by Blockchain.News.
A few days earlier, Norihiro Nakayama, the Vice-Minister for Foreign Affairs in Japan and the top member of the Liberal Democratic Party even reached out to the US Federal Reserve for assistance to outpace China, saying that he wished the "Federal Reserve would partner with the six other central banks including the Bank of Japan in studying digital currencies."Nakayama added, "We sense the digital yuan is a challenge to the existing global reserve currency system and currency hegemony. Without the US, we cannot counter China's efforts to challenge the existing reserve currency and international settlement system."
Nakayama predicted that with the Belt and Road initiative, which includes a digital economic framework, the digital yuan is highly likely to be adopted as the standard of the global digital economy.


Image via Shutterstock
Read More