Grayscale Will Dissolve XRP Trust In Reaction to SEC Lawsuit Against Ripple
Institutional-grade digital asset firm Grayscale has announced it will dissolve its XRP Trust as the United States Securities and Exchange Commission (SEC) pursues its lawsuit against Ripple—accused of selling unregistered securities.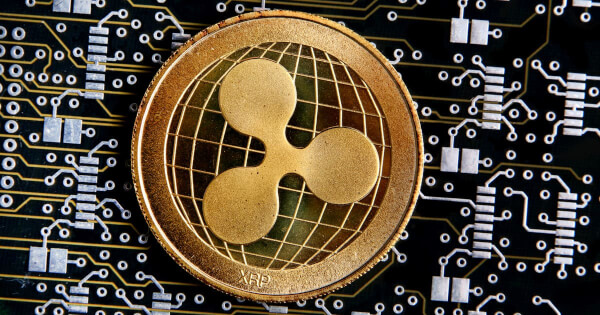 The move comes just days after Grayscale announced the liquidation of XRP positions from its from is Digital Large Cap Fund.
In a press statement released on Jan. 13, Grayscale specifically cited the decision by the SEC to file suit against Ripple, a legal action which began in late December as the US regulator alleges that the XRP token is an unregistered security.
In the statement on Wednesday, Grayscale announced:
"In response to the SEC's action, certain significant market participants have announced measures, including the delisting of XRP from major digital asset trading platforms, resulting in the Sponsor's conclusion that it is likely to be increasingly difficult for U.S. investors, including the Trust, to convert XRP into U.S. dollars, and therefore continue the Trust's operations."
According to Grayscale Investments, the cash proceeds from the liquidated XRP Trust will be distributed to Trust shareholders. The digital asset firm added:
"In connection with the dissolution, the Sponsor has liquidated the Trust's XRP and intends to distribute the net cash proceeds to Trust shareholders, after deducting expenses and providing appropriate reserves and subject to any applicable withholding. The Trust will terminate following distribution of the net cash proceeds."
As XRP gains a bad rep from SEC, exchanges back away
Currently, the SEC's lawsuit against Ripple has hindered XRP operations in the United States, as many cryptocurrency exchanges have moved to delist the token in fear of the repercussions the lawsuit may mean for their platform. Major exchanges that have chosen to halt XRP trades include Coinbase, Bitstamp, and Binance US.
While some have been quick to react to SEC's lawsuit, other cryptocurrency exchanges have decided to wait for the outcome of the ongoing suit before removing XRP entirely from their platforms. Kraken crypto exchange seems to be among the handful of leading US-based exchanges to have adopted the stance of "wait and see," as XRP trades are still available on their platform. Ripple's first pre-trial court date to address SEC allegations over unregistered securities is set for February 22.
The XRP price is currently trading at $0.29 according to CoinMarketCap.
Who Will Enforce SEC Lawsuit
The fact that the Ripple lawsuit will be passed onto the next administrative figure leading the Enforcement Division of the SEC means that XRP's outcome remains fairly uncertain. The lawsuit was handed out as the SEC's chairman, Jay Clayton, was exiting the Commission in December. That has been heavily criticized by Ripple's CEO, who blasted the SEC for deciding to sue at a time when many officials were departing as part of the presidential transition.
Image source: Shutterstock
XRP Token is Classified as a Non-Security by the UK Treasury
Read More