Google To Allow Crypto Exchange & Wallet Advertisements in August
Google Inc is expanding the scope and content of its cryptocurrency-related advertisement policy.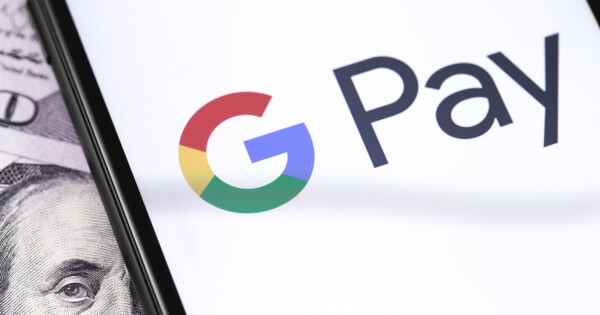 The corporation published an updated policy statement on Wednesdays, June 2, starting from August 3; advertisers providing crypto exchanges and wallets targeting the US may advertise such cryptocurrency-related services and products when certified by Google and meet the requirements stated below.
To qualify crypto exchanges and wallets need to be duly registered with the FinCEN (Financial Crimes Enforcement Network) as a money services business and registered with at least one state as a money transmitter. Alternatively, they can be a state or federally chartered bank entity.
Google also stated that advertisers must meet all relevant legal requirements and state, local, and federal laws. They must also ensure that their landing pages and advertisements comply with all Google ads policies.
However, Google's new ad policy will not allow advertisements for DeFi trading protocols, initial coin offerings, or ads promoting the trade, sales or purchase of crypto-related products. The internet giant further said that ads that compare or aggregate providers of cryptocurrencies and related products are not allowed.
The new policy also implements a series of prohibition of advertisements, including "ICO pre-sales or public offerings, cryptocurrency loans, initial DEX offerings, token liquidity pools, celebrity cryptocurrency endorsements, unhosted wallets, unregulated Dapps, cryptocurrency trading signals, cryptocurrency investment advice, aggregators or affiliate sites containing related content or broker reviews."
It is important to note that the new cryptocurrency ads policy will also apply worldwide to all accounts that advertise crypto financial products.
Google Reversed Crypto Ban
In March 2018, Google updated its financial services policy concerning a complete ban of crypto-related advertisements for its search engine. Facebook also made such a move later by initiating a similar policy shift during that year. However, Google was determined to reverse the ban in September 2018 partially and reopened its advertising doors to regulated cryptocurrency exchanges in Japan and the United States.
While the ban remained primarily in place, cryptocurrency-related businesses outside Japan and the US were still unable to use Google ads.
With the crypto industry showing no signs of slowing down, Google has finally reviewed its policy and eventually opens doors for all crypto advertisers worldwide.
Although the ban adversely affected crypto marketers worldwide, Google's move is helpful to stop criminals from reaching online consumers with fraudulent and misleading pop-up ads.
The introduction of the new policy hints that Google now has unique capabilities to address crypto-related ad scams.
Image source: Shutterstock
Google Finance Pushes Crypto Further into Mainstream with Bitcoin, ETH, LTC Tabs
Read More