Gary Gensler Reiterates US SEC's Support for Bitcoin Futures ETFs
Gary Gensler, the US Securities and Exchange Commission chairman, has once again reiterated his support for Bitcoin Exchange Traded Funds (ETFs) that would invest in futures contracts instead of the cryptocurrency itself.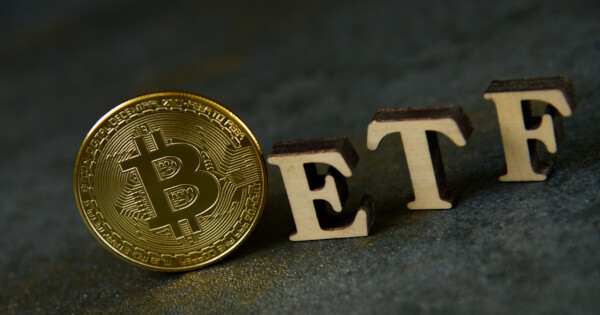 On Wednesday, September 29, the SEC boss talked to the Financial Times "Future of Asset Management North America Conference". He noted that products providing exposures to crypto-assets have been around for several years. He stated that there are a number of open-end mutual funds that invest in Bitcoin futures contracts that trade on the CME (Chicago Mercantile Exchange) and register under the Investment Company Act of 1940.
Gensler cited the so-called 1940 Act that offers significant investor protections for mutual funds and ETFs.
In prepared remarks for the Financial Times conference, the SEC chair stated that he expects his staff to review filings to offer crypto-related ETFs, especially those investing in CME Bitcoin futures. "I look forward to staff's review of such filings," Gensler said.
The SEC is in the process of conducting reviews for almost 20 ETF filings for Bitcoin and Bitcoin futures products, among others, but so far, the agency has approved none.
The agency has been concerned about potential fraud, market manipulation, and liquidity issues. It has declined to approve Bitcoin ETFs for many years despite a series of applications for such products.
Race for Bitcoin ETFs Taking Shape
In August, Gensler first shared his support for a Bitcoin futures ETF, supported by the 1940 laws, when he stated that he would be open to Bitcoin funds coming to the market under certain conditions. Since the SEC chair hinted that the agency might look favourably on investment vehicles tied to Bitcoin futures instead of products planning to hold Bitcoin directly, several investment companies rushed for Bitcoin futures ETFs filings.
Of course, the SEC looks more favourably on futures-based products because Bitcoin futures have more regulatory oversight than Bitcoin itself. After all, Bitcoin futures are products of already-regulated entities rather than a decentralized network.
Products tied to Bitcoin futures contracts are traded on the Chicago Mercantile Exchange and regulated by the Commodity Futures Trading Commission.
Image source: Shutterstock
SEC Postpones the Decision on WisdomTree Bitcoin ETF Application
---

Read More