AdvisorShares Files for US Bitcoin Futures ETF
AdvisorShares, an investment management firm, has filed an application with the US Securities and Exchange Commission for a Bitcoin futures ETF.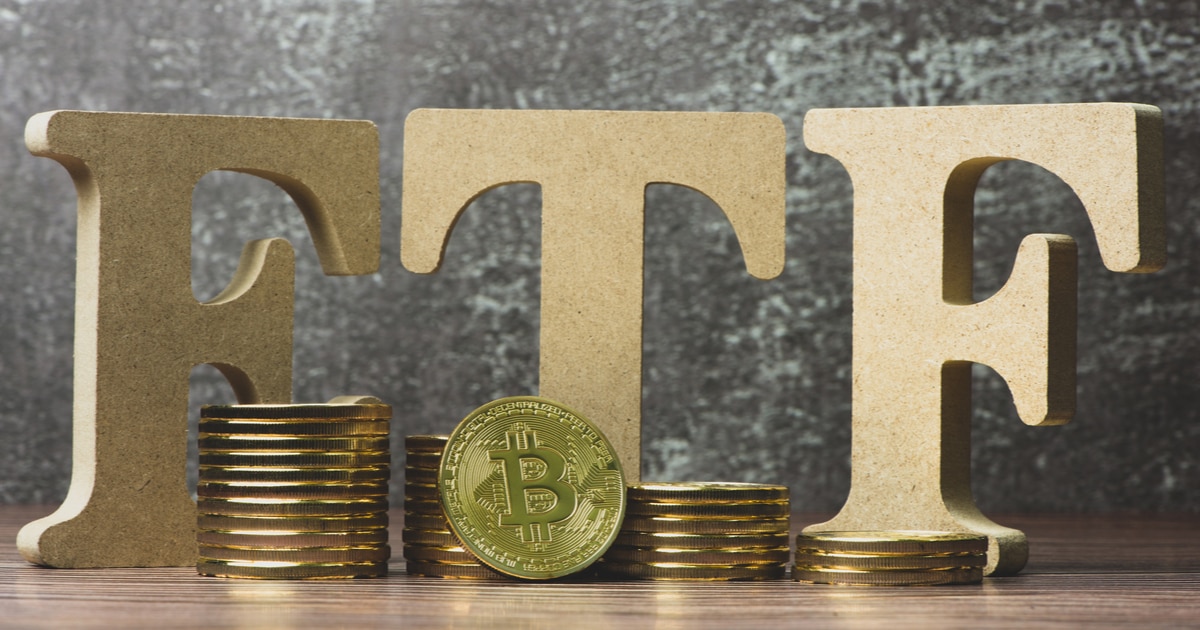 The investment firm has added its name to a rising list of hopefuls for the first cryptocurrency exchange-traded fund in the US.
On August 3. SEC chairman Gary Gensler hinted that the regulator would be more open to approving a Bitcoin futures EFT than one backed by physical Bitcoin.
As a result, Gensler's comments prompted numerous investment firms to apply for Bitcoin futures EFTs. While VanEck filed for Bitcoin futures exchange-traded fund on August 10, Valkyrie alternative financial services firm applied for such products on August 11. Galaxy Digital financial-services firm also filed with the market regulator for a Bitcoin ETF on August 17.
AdvisorShares, which already offers a variety of actively managed ETFs through its AdvisorShares Trust, submitted an application with the SEC for a Bitcoin future exchange-traded fund (ETF) on August 21.
According to the SEC's filing, AdvisorShares stated that it would not hold Bitcoin itself but would rather invest all or substantially all of its assets in Bitcoin futures and collateral. In other words, AdvisorShares stated that the ETF would seek to achieve its investment goals by investing all or substantially all of its assets in (1) exchange-traded futures contracts on Bitcoin (Bitcoin futures) and (2) short-duration fixed-income securities and cash or cash equivalent investments.
Morgan Creek, a capital management firm, will serve as the investment sub-advisor for the AdvisorShares Managed Bitcoin ETF, using its research and other resources to help guide the fund's investment strategies.
Bitcoin ETF Approval May Take Time
As Bitcoin hit an all-time high, at least 18 applications for Bitcoin ETFs were filed with the SEC this year. But so far, none of the applications has been approved yet, and it is unlikely that a physical Bitcoin ETF or Bitcoin futures EFT would be approved this year.
SEC chair Gary Gensler signalled that he would consider a futures-based bitcoin ETF under strict rules earlier this month.
Following Gensler's comment, several firms filed for futures-based ETFs with the SEC.
Although Gensler seems to be more comfortable with futures-based Bitcoin ETFs than physical ones, approval of a futures-based bitcoin EFT is still far off.
Evidence shows that it may not happen this year. For instance, investment firms ProShares and VanEck filed with the SEC for Ethereum futures ETFs on August 18 but withdrew their applications after two days.
The SEC is likely seeking more information about each potential fund.
To date, the SEC has not approved any crypto EFT, likely due to concerns over fraud and volatility within the crypto space.
Based on Gensler's recement remarks, it appears that the regulator is looking to further regulations within the crypto landscape first.
Image source: Shutterstock
Fidelity Investments Seeks Approval for a US Bitcoin ETF
---

Read More