FUSANG Exchange Lists First Publicly Available Blockchain-Based Digital Bond Backed by CCB
Asia's first digital security exchange FUSANG is partnering with the world's second largest bank, China Construction Bank (CCB) to offer the first ever digital, tokenized, blockchain-based bond.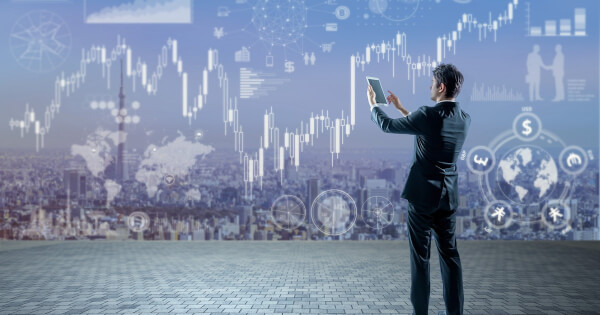 FUSANG's First Digital Security IPO Revealed
CCB and FUSANG Exchange, Asia's first digital securities exchange, take the lead to bring to market the first blockchain-based digital bond accessible to global investors
The bond, Longbond SR Notes USD (LBFEB21), is to be provided by CCB Labuan Branch at a discount and will be listed on the FUSANG Exchange on the Ethereum blockchain, supporting trading in USD or BTC. Regarding the digitalization of assets and its connection to cryptocurrencies like BTC—FUSANG Exchange CEO Henry Chong told Blockchain.News:
"There are a lot of people today trading crypto, and there are a lot of people who are licensed to list and trade securities on traditional stock exchanges, but as far as we're aware, no one is actually directly bridging the two."
This CCB bond represents the first digital security to be listed on a public stock exchange that is directly accessible to the public. This is an important step along the path towards the adoption of Fintech within traditional financial institutions, and further testifies to the value of blockchain technology in digitalizing traditional assets and utilizing cryptocurrencies.
What exactly is a digital bond?
As opposed to other digital assets on the market, this digital bond is a real digital asset in substance. Mr. Chong explained how the asset works as a traditional bond that has been "tokenized" and issued on a blockchain, as compared to other bonds issued by banks that are referred to as "digital" merely because they are exchanged via a mobile app, but aren't actually held digitally. The difference is that one asset is fundamentally digital and written into the blockchain, while others are just exchanged via a digital medium.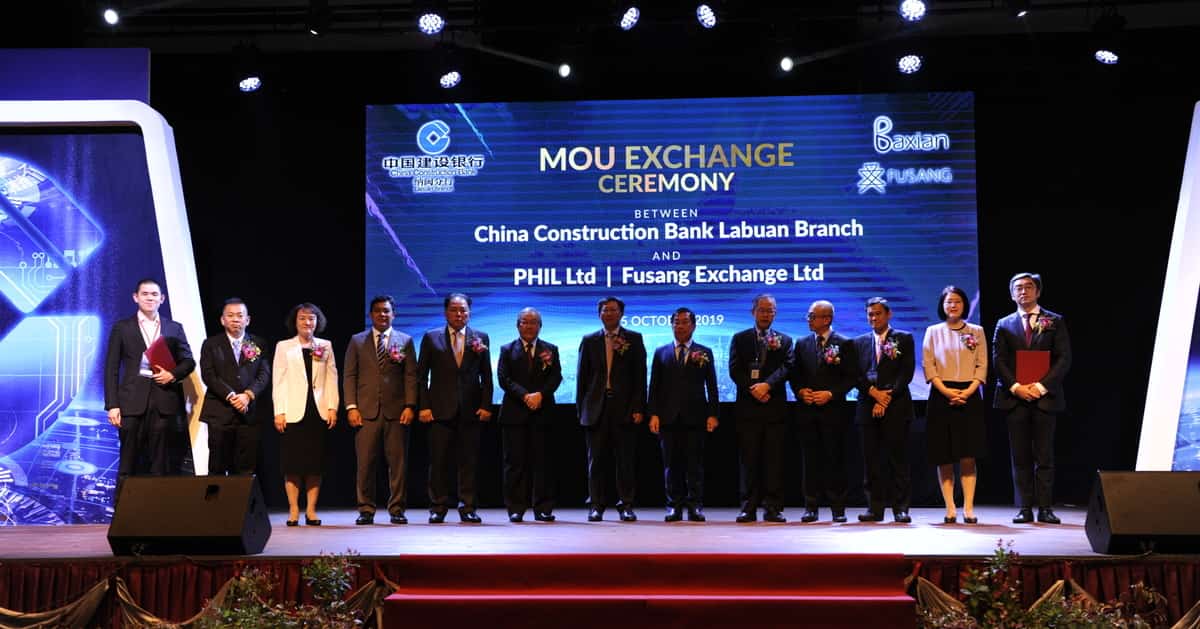 Financial Inclusion through Digital Securities
The motivation for transforming traditional securities to digital ones lies in increasing their exposure to global retail investors, not just accredited and institutional investors. Mr. Chong stated, "What we're bringing to the exchange is full transparency in the way that it's not only a public IPO, but that both retail and institutional investors can buy in on a level playing field…global investors can now benefit from access to an investment previously reserved for only the largest institutions, together with low and transparent fees."
This also speaks to FUSANG's stated mission of financial inclusivity, allowing everyone from millionaire institutional investors to retail investors to have access to all kinds of securities and digital assets on a decentralized blockchain.
CCB originally approached FUSANG with the idea of creating a digital bond, which was born out of the recent Chinese financial interest in blockchain technology. According to Chong, CCB was instrumental in supporting their technological endeavor while helping with the legal and regulatory hurdles of the IPO process.
The Start of Crypto 2.0
"Crypto 2.0," according to Mr. Chong, refers to the institutionalization of digital asset products ranging from securities like shares and bonds, to other assets like commodities and real estate. Essentially, in Crypto 2.0 any exchange of value can be tokenized and represented on a blockchain.
On the idea of "Crypto 2.0" and expanding crypto to include more than just currencies, Mr. Chong said:
"Blockchain based assets like Bitcoin were magnificent proof of concepts where they show that we could use this technology to represent assets, and that we could provide the blockchain that acts as a radically different record keeping settlement. I think assets like Bitcoin are very interesting, but as a company, our focus has always been on securities."
Using blockchain and cryptocurrency to digitalize value will have a revolutionary effect on our economy, and will greatly enhance investors and others' ability to transfer value. Chong remarked, "you can use the technology to represent all kinds of assets. I think we are showing the digital asset world, and the financial world in general, that digital assets don't need to be wild, volatile, and risky things."
Image source: Shutterstock
Read More