Fitch Warns El Salvador's Bitcoin Adoption Will Hurt Local Insurers' Credit Ratings
Fitch Ratings Inc has warned that El Salvador's move to adopt Bitcoin as a legal tender poses a severe risk to its local insurance firms.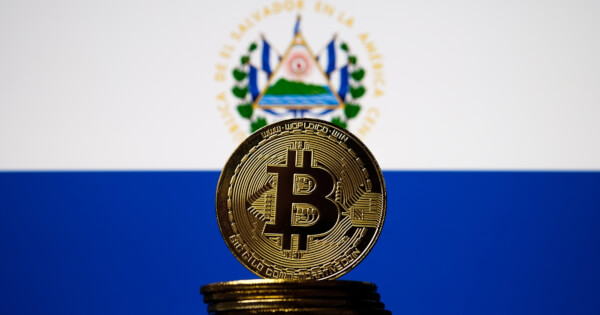 On June 9, Nayib Bukele, the President of El Salvador, influenced lawmakers to vote and eventually passed the Bitcoin law. The country will formally adopt Bitcoin as legal tender on September 9, exempting it from capital gains tax and requiring tax collectors and local businesses to accept the cryptocurrency.
However, Fitch Ratings, a US-based credit rating agency, has announced that El Salvador's decision to embrace Bitcoin as legal tender will likely be a negative credit exchange for local insurance firms with exposure to the crypto due to the earning volatility higher foreign exchange risks.
Fitch further stated that El Salvador's local insurance companies would be under pressure by converting Bitcoin to dollars to avoid price risks quickly. If that is not possible, the insurers could face massive losses if Bitcoin plunges its value, the agency said.
Fitch further warned of additional operational and regulatory risks involving El Salvador's adoption of Bitcoin as a legal tender, mentioning that regulators across the world have not defined the crypto's practical implementation.
Fitch emphasised that such a lack of implementation shows that Bitcoin is not expected to be widely implemented by insurance companies to make claims, benefit payments or provide policies denominated in the digital currency.
The underlying regulations governing Bitcoin's official status remains uncertain, with September's deadline looming. Fitch describes the process as "unnecessarily rushed," adding that the plan "leaves insurance companies with very little time to adapt."
Fitch, tasked with providing ratings to global insurance companies, says that Bitcoin is a risky reserve asset, citing the crypto's "lack of transparency." The agency further noted that El Salvador's Bitcoin adoption could leave the local insurance industry even more fragile as many insurers already hold large caches of flow-rated Salvadorian government bonds.
In July, Fitch-rated El Salvador's sovereign debt and local insurance industry with a B-rating (negative outlook), i.e. low credit quality securities, mainly sovereign bonds. The agency described the new Bitcoin law as one of the many reasons for maintaining a B-rating, regarded below investment grade. The rating agency stated that the adoption of Bitcoin as legal tender could negatively affect El Salvador's debt relief talks with the IMF (International Monetary Fund), further debasing the country's bonds.
Cryptocurrency as A National Currency
The IMF also warned El Salvador about the risks that come with making Bitcoin legal tender. Last month, the international agency stated that elevating Bitcoin into the status of national currency could harm the country's financial integrity, macro-financial stability, consumer protection, and the environment.
The IMF also noted that cryptocurrency could cause price fluctuations, difficulty setting fiscal policy, and negative environmental impacts. The agency also talked about crypto assets that could pose security concerns as cryptocurrency could evade taxes, fund terrorism, and launder ill-gotten money.
However, politicians in many other nations have been eager to follow El Salvador's making cryptocurrency a national currency. Latin America has especially pushed their respective countries to be more open to Bitcoin and other crypto-assets.
Image source: Shutterstock
JPMorgan: El Salvador to Face multiple Obstacles on the way to Implement Bitcoin as Fiat Money
Read More