Ethics Watchdog Bans Crypto Holders from Proposing US Digital Assets Regulation Policies
The US Office of Government Ethics has issued a legal advisory notice, barring US officials holding cryptocurrencies like Bitcoin and stablecoins as personal investments from advising President Joe Biden on how to oversee the virtual currency.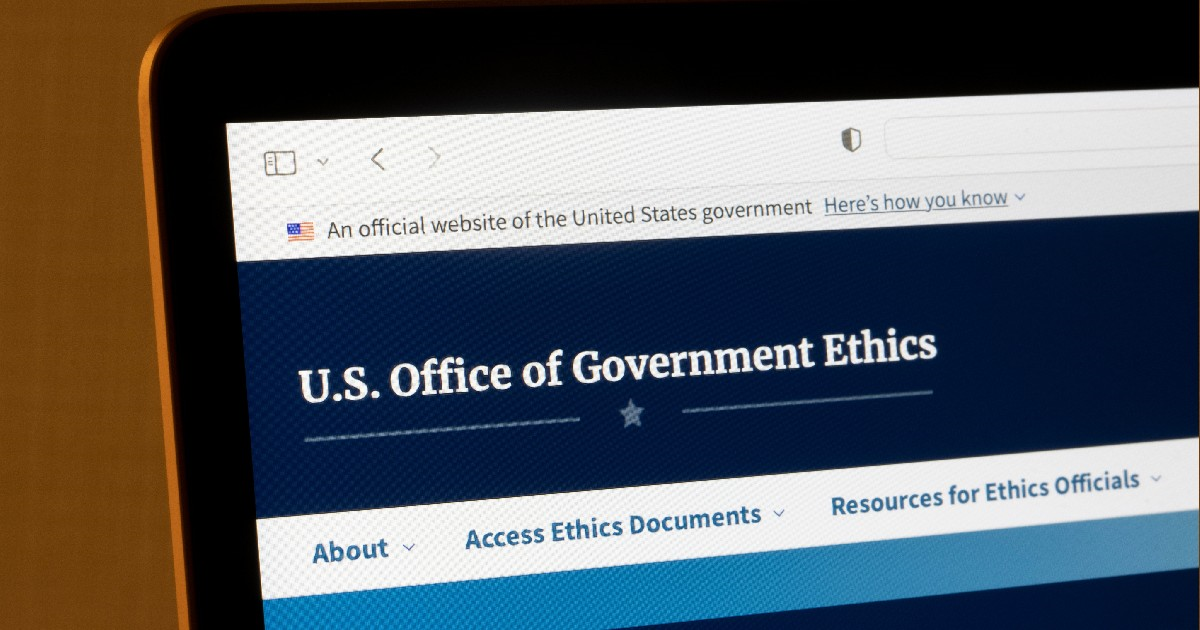 The new directive disqualifies federal employees from working on any crypto regulation and policy that could influence the value of their assets.
The directive set out the de minimis exemptions that – apply to security – allowing holders of security equities (like shares, and stocks) below a particular threshold with exposure to the crypto sector to work on related crypto policies. For instance, the directive allows mutual-fund holders with less than $50,000 invested in the sector to help write crypto-related rules, so long as the fund is not directly invested in cryptocurrency.
However, such exemptions do not apply to any cryptocurrency or stablecoin, even if the crypto constitutes securities for the purpose of the federal or state securities laws.
The directive is set to profoundly impact some White House staff who have been known to hold crypto investments. Tim Wu, a top technology and competition policy advisor for the Biden administration, holds millions of dollars in Bitcoin.
In March last year, Tim Wu, a prominent critic of Big Tech companies, joined the White House as an adviser on competition policy and disclosed a clear message that he owns $1 million to $5 million in Bitcoin. Wu has already exempted himself from working on crypto policy.
Declaring Crypto Holdings
Wu reported his holdings as it is a requirement by the US Office of Government Ethics (OGE) for federal workers to report their holding of a virtual currency and income from a cryptocurrency.
In June 2018, the OGE issued a legal directive that required US government employees to report their holding of cryptocurrencies on their public or confidential financial disclosure report.
The requirement is not limited to cryptocurrencies but also applies to other digital assets like tokens or coins.
The move was triggered by concerns that a conflict of interest could arise for employees who own cryptocurrencies.
Since then, anyone working for the executive branch of the US government is expected to disclose their crypto holdings because they "may create a conflict of interest".
According to OGE, cryptocurrency is a property held for investment purposes or the production of income, though it is not considered a "real" currency or legal tender.
Image source: Shutterstock
UK Court Recognized Cryptocurrency as Property in Freezing Order
Read More