Ethereum Will Be Deflationary and Running on Proof-of-Stake by Year-End, says Market Analyst
Ethereum (ETH) is eyeing $3,000 as the second-largest cryptocurrency by market capitalization is trading at $2,714 at the time of writing, according to CoinMarketCap.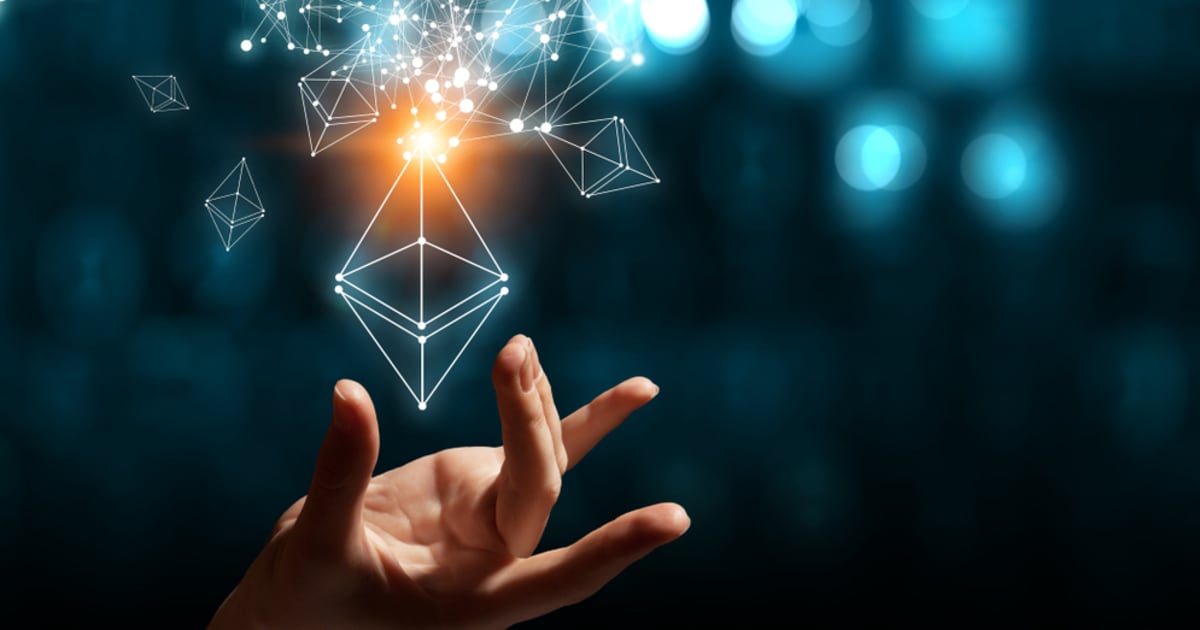 Lark Davis believes that Ethereum will have cemented its status as a deflationary currency because its value will continue increasing with time. The market analyst explained:
"By the end of the year, Ethereum will be deflationary and running on proof of stake. A Fundamental economic shift is coming for ETH."
Davis added that a paradigm financial shift is on the horizon for Ethereum. For instance, he recently pointed out that ETH attained its highest daily close after breaching the $2.500 price.
Ethereum is also a stone's throw away from surpassing Paypal's market capitalization of $318.33 billion, as its current market cap sits at $314.47 billion.
TVL of ETH 2.0 breaches $10 billion
According to crypto insight provider Bloqport, the total value in ETH 2.0 deposit contract surged past $10 billion with 3,994,722 ETH deposited.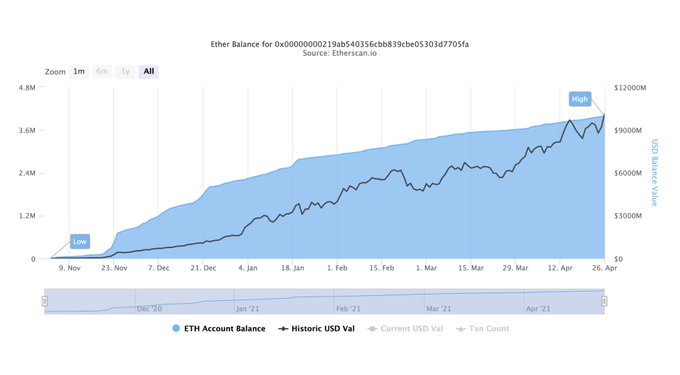 Ethereum 2.0 went live in December 2020, and it seeks to change the current proof-of-work consensus mechanism to a proof-of-stake framework, which is touted to be more environmentally friendly and cost-effective.
The proof-of-stake algorithm allows for the confirmation of blocks to be more energy-efficient and requires validators to stake Ether instead of solving a cryptographic puzzle. Additionally, Ethereum's transition to a proof-of-stake model will allow the blockchain to see enhanced upgrades, including sharding, which would improve scalability.
Davis, therefore, believes that the proof-of-stake consensus mechanism will be running by the end of the year.
Ethereum on-chain transactions go through the roof
IntoTheBlock has acknowledged that large investors are behind ETH's rally, making on-chain transactions go through the roof. The data analytic firm noted:
"Yesterday's ETH rally was driven by large investors. The volume transacted in on-chain transactions greater than $100k reached its highest value ever. The volume of these large transactions reached $20.95b yesterday, and more impressively, it was 91% of the total on-chain volume."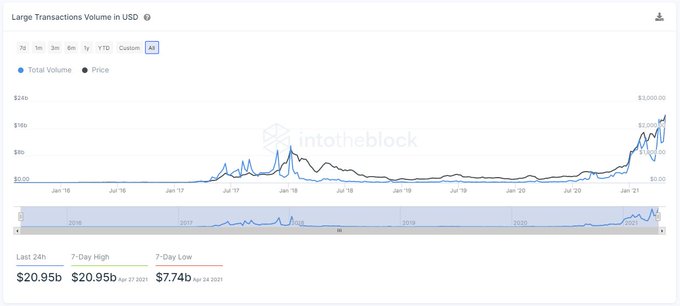 Moreover, ETH settled transactions worth $1.5 trillion in the first quarter of 2021 compared to $1.3 trillion in 2020.

Image source: Shutterstock
---

Read More