Ethereum Stored on Crypto Exchanges Sinks to a Two-Year Low, What This Means for ETH
On-chain analytics provider Santiment shared data showing that Ethereum(ETH) held on crypto exchanges currently stands at 13.35% of its total circulation supply. This is a trend not seen since November 23, 2018.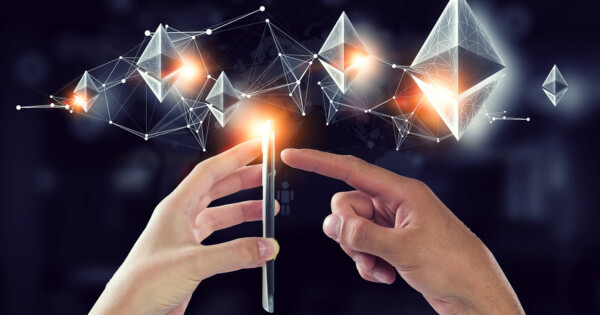 It could be interpreted to mean that the confidence of Ethereum holders is growing based on the long term value of this cryptocurrency.
Reduced selling pressure
The insights provided by Santiment might suggest a lower selling pressure of Ether as its price has stabilized above $450. The blockchain analytics provider tweeted:
"The percentage of total ETH being held on exchanges today (13.35%) has not been this low since November 23, 2018. The almost exact two-year milestone is a positive sign for Ethereum holders, who have historically benefited when supply is held."
These statistics uncovered by Santiment correlate with insights shared last month by EthHub co-founder Antony Sassano that indicated that 60% of Ethereum supply had been at a standstill for more than a year.
This data shows the way people have been holding Ethereum coins in anticipation of the rollout of ETH 2.0, which is scheduled for February, have translated to positive sentiments, but delays of the mainnet have been inevitable. In September, ETH developers launched the Spadina testnet, which brought them one step closer to providing a proof-of-stake Ethereum public mainnet.
Low likelihood of Ethereum Whales selling off
Ethereum has been making headways in recent months because of its blockchain being heavily leveraged in the booming decentralized finance (DeFi) sector, as well for other projects like decentralized applications (Dapps) and smart contracts.
For instance, $100 million worth of Tether (USDT), a leading stablecoin, was recently transferred from the Tron network, a blockchain-based decentralized operating system, to the Ethereum blockchain.
These are some of the factors that indicate that ETH whales may be displaying a lower likelihood of dumping their reserves because of the notable milestones being made in this network. Santiment said:
"When the percentage of total ETH being held on exchanges is kept low, it indicates that large whale selloff probabilities will remain limited. With a PRO account, you can watch in real-time to see if ETH's % of supply on exchanges creeps over 15%, which historically indicates downside movement."
The sentiment the analytics provider asserts is that as long as ETH held on crypto exchanges remains below 15%, selloffs from whales will not be witnessed in the short-term.
Image source: Shutterstock
Read More