Ethereum Crosses $1,900 For the First Time in Its History as Total Value Locked in ETH 2.0 Hits All-Time High
Ethereum (ETH) continues to rise in popularity in the crypto space as its current bull run has seen the cryptocurrency reach new record-highs. ETH is now a stone's throw away from the $2,000 mark as it surged past the $1,900 mark.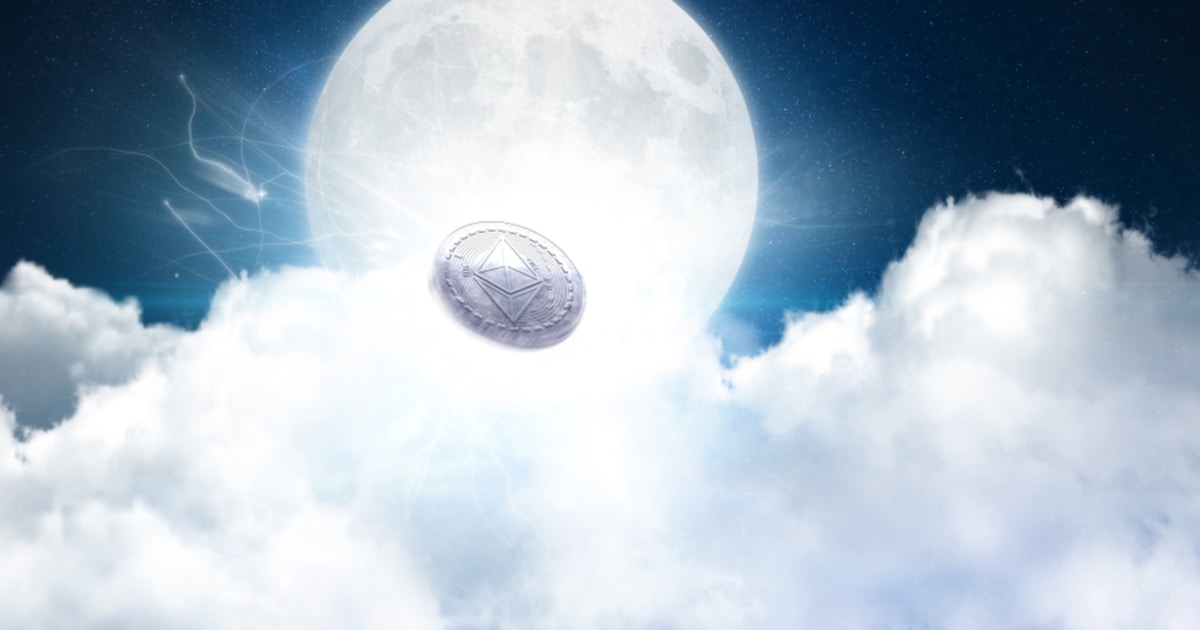 New data by Santiment reveals that the number of whale addresses holding at least $10,000 ETH ballooned to 1,287 on Valentine's Day and this has been pivotal in triggering an uptrend for Ether. The on-chain data provider explained:
"Ethereum answered Bitcoin's All-Time High today with one of its own, crossing $1,900 for the first time in its ~6 year history. The number of whale addresses (holding 10k+ ETH) ballooned to 1,287 on Valentines Day, foreshadowing this achievement."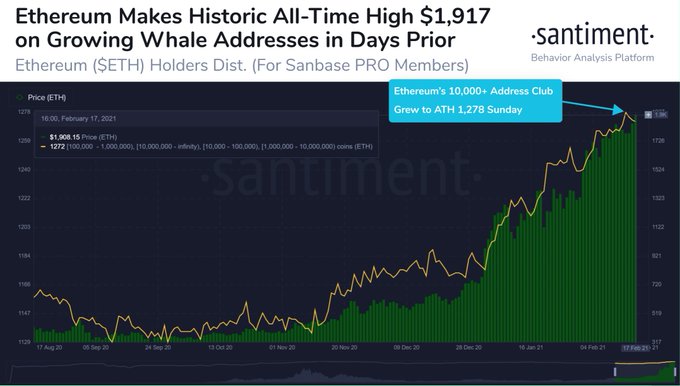 ETH is currently trading at $1,896 with a market capitalization of $218 billion, according to CoinMarketCap. Ranking firm CompaniesMarketCap recently disclosed that only three global banks have a higher market capitalization than Ethereum, namely JPMorgan Chase, Bank of America, and ICBC.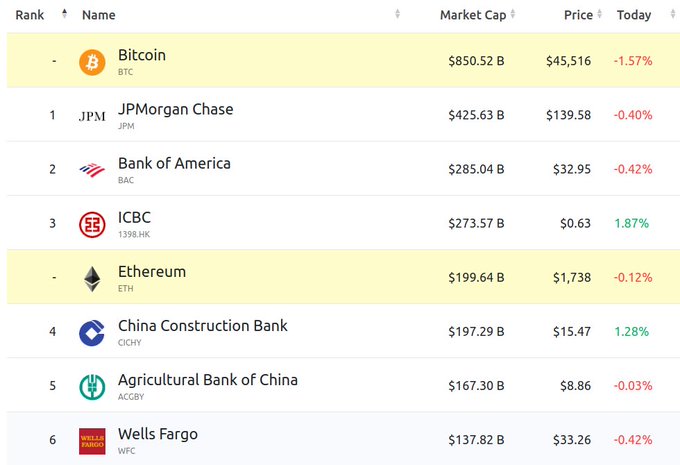 Total value locked in ETH 2.0 continues to soar
The much-anticipated launch of Ethereum 2.0 was held in December last year, and ever since then, the total value locked (TVL) continues to grow by the day. ETH 2.0 offers a transition to the proof-of-stake consensus mechanism from the current proof-of-work as proof-of-stake protocols are deemed more environmental and cost-friendly.
Glassnode has revealed that the TVL reached on Ethereum 2.0 has reached a record-breaking milestone. The market analytic firm reported:
"Total value in the Ethereum (ETH) 2.0 deposit contract just reached an ATH of $5,779,712,053.64."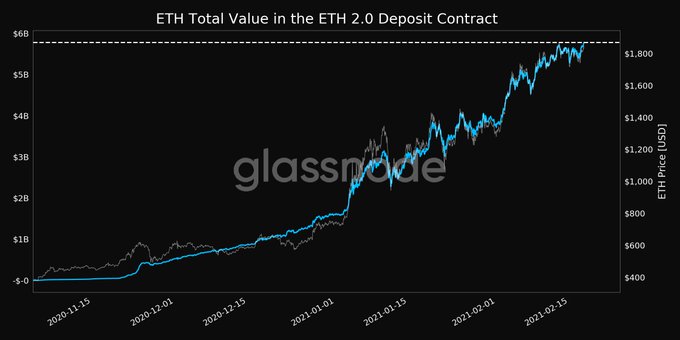 Apart from the launch of ETH 2.0, the booming decentralized finance (DeFi) sector has been instrumental in triggering Ethereum's uptrend because of the popularity of its smart contracts. DeFi is proving to be a force to be reckoned in the crypto space as it exploded and grew exponentially in 2020, with Ethereum emerging as a notable beneficiary.
Image source: Shutterstock
Mastercard Tapped to Issue Prepaid Cards Linked to Bahamas' Central Bank Digital Currency
---

Read More