El Salvador Scoops 410 BTC as the Coin Slumps to a 5-Month Low
Last week, the digital currency ecosystem slipped to unprecedented lower levels when Bitcoin (BTC) dipped to its lowest level in 5 months to a price below $39,000.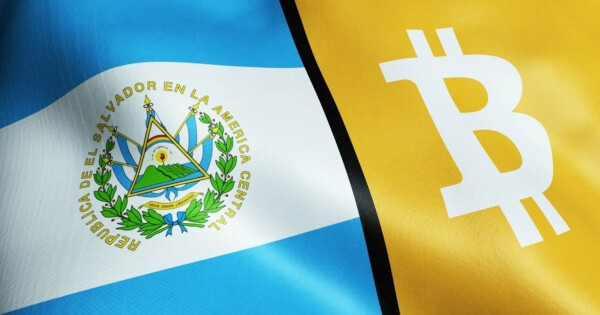 The crypto trading world was sent into a frenzy as many liquidated traders. However, some saw the price slump as a major discount to accumulate and top up their bags.
One of these is El Salvador, whose president, Nayib Bukele, announced the administration had acquired another 410 Bitcoins for just $15 million. By this latest purchase, the country now holds a total of 1,801 BTC, as it continues to rank as one of the most crypto-centric nations in Central and Latin America.
To many, periods of market slumps, aptly called 'Bear Market', is a time to dread for most traders. However, for investors who believe in the futuristic potential of Bitcoin as a worthy investment asset, price crashes are often seen as a blessing in disguise. While retail traders are likely to avoid further acquisition during periods of Bitcoin price slumps, corporate investors like MicroStrategy also come off as one of those who takes advantage of price crashes to accumulate more.
El Salvador adopted Bitcoin as a legal tender back in September 2021, and thus far, President Nayib Bukele has stirred the nation's economy to pay a lot of attention to Bitcoin. Besides utilizing a geothermal energy source for Bitcoin mining and tapping into its rich volcanic energy, the country hopes to build a Bitcoin City that will serve as a model for other countries to learn from.
The continuous accumulation of Bitcoin by El Salvador has drawn criticisms from known economists who believe Bitcoin is in a bubble and that holding the nation's reserve in it is unwise. Despite this economic antagonism, Bukele seems unrelenting in his course until some of his projections for adopting Bitcoin are met.
Image source: Shutterstock
El Salvador Buys the Dip for another 150 Bitcoins
Read More