El Salvador Becomes the First Country to Accept Bitcoin as Legal Tender
El Salvador becomes the first country to adopt bitcoin as legal tender, with 62 votes approval out of 84. President Nayib Bukelet welcomes the so-called "Bitcoin law" and described this as a historical moment with a "supermajority".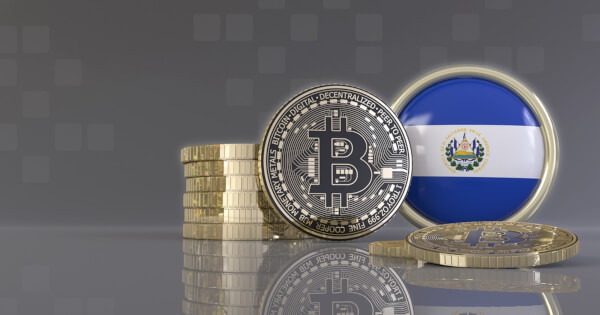 President Nayib Bukele announced this adoption on Twitter and said this is a historical moment. The so-called "Bitcoin law" was motioned on early Tuesday. Prior to the adoption, Bukele stated that it would require "every economic agents" to accept Bitcoin (BTC) payments and urge businesses to accept payments in cryptocurrencies.
"Bitcoin law" approved by the local Congress, with 62 votes in favour of out of 84 and signed as a law later. Bitcoin now becomes another legal tender in this Central American nation, alongside the U.S. dollar.
Up to 70% of the population in El Salvador cannot access traditional financial services. The government expects to promote the necessary training and mechanisms to conduct Bitcoin transactions.
The latest law aims to improve the regulation and the supervision of Bitcoin:
"The purpose of this law is to regulate bitcoin as unrestricted legal tender with liberating power, unlimited in any transaction, and to any title that public or private natural or legal persons require carrying out."
Prices of commodities can be shown in bitcoin, tax contributions can be paid with the digital currency, and exchanges in bitcoin will not be subject to capital gains tax. Meanwhile, the U.S. dollar will still be the reference currency for the price of Bitcoin, and the market will freely determine the exchange rate with The U.S. dollar.
Antony Portno, Founder of Traders of Crypto, commented on El Salvador making bitcoin legal tender:
"This is potentially a significant development and it will be interesting to follow its impact over the coming months and years. Cryptocurrency is indeed popular in more volatile nations where their own currency is quite unstable, but El Salvador uses US Dollars, so this is a clear move to legitimise citizens holding and transacting in Bitcoin instead of USD. "
Bitcoin, the largest cryptocurrency, rebounded after experiencing a sharp decline on early Tuesday. This latest development in El Salvador fueled the price and regained the momentum that has risen by 3.02% in the past 24 hours during intraday trading. Bitcoin was trading at $34,278, according to Coinmarketcap.
Portno further explained that It's quite possible that it could trigger a snowball effect to South American and African countries by doing similar legislation with Bitcoin and other cryptocurrencies like Cardano.
Last week, the El Salvador president disclosed that the government developed a partnership with a digital wallet firm, Strike, to transform the country's financial structure to use Bitcoin technology.
(Edited and Contributed by @Mervyn Kwan)
Image source: Shutterstock
Chinese MIIT Issues Guidance on Blockchain Technology
Read More