Bitcoin Accelerates the Development of Renewable Energy for Bitcoin Mining
El Salvador's decision to use volcano power to mine Bitcoin (BTC) was propelling the leading cryptocurrency's quest to accelerate the development of renewable energy, according to CNBC.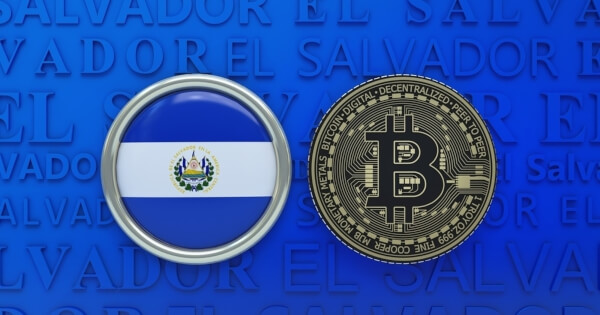 Therefore, this approach was boosting Bitcoin's carbon footprint of making crypto mining green.
Precisely, El Salvador's move into volcano-powered BTC mining made the case that Bitcoin can act as an accelerant to renewable energy development. Geothermal energy is renewable, clean, and in some places, it makes use of a previously untapped resource.
Late last month, Nayib Bukele, the president of El Salvador, posted a video with the caption "first steps" accompanied by a volcano emoji via his Twitter account, showing that the nation began its project to use geothermal energy from volcanoes for bitcoin cryptocurrency mining.
The video footage showed a glimpse of a new volcanic geothermal Bitcoin mining facility being built in El Salvador, the first nation to legalize Bitcoin as legal tender.
Investing in sustainable crypto mining
According to Bradley Rettler, a philosophy professor at the University of Wyoming:
"Every Bitcoin miner decreases the profitability of all others. Every miner using renewable energy decreases the profitability of all the ones using carbon-based energy. So, if you want Bitcoin to be greener, invest in sustainable mining."
At the start of this month, El Salvador had mined 0.00599179 BTC or approximately $269 using power harnessed through a volcano.
El Salvador has been continuously setting foot in the crypto space, given that the nation previously bought 150 new Bitcoins pushing its accumulation to a total of 700 BTC.
Bitcoin transaction volume continues to spike
On-chain metrics provider Glassnode noted:
"Bitcoin entity-adjusted transaction volume spiked in the last few weeks, ranging from between $13.8B and $16.0B. These elevated volumes have been sustained in this range for 3 weeks. The current volume is only slightly less than the ATH of $16.8B set on the price ATH in April."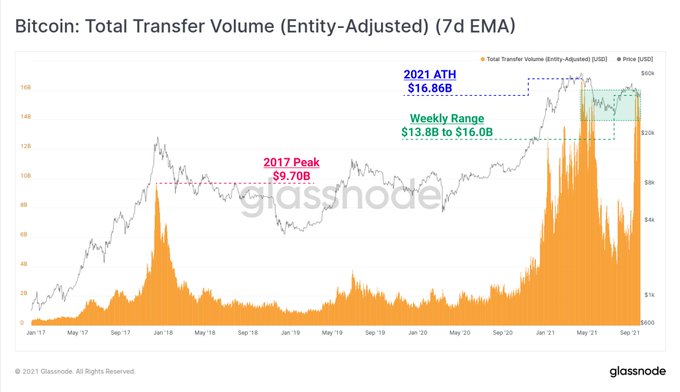 Glassnode added that substantial transactions dominate the current transaction flow. Moreover, 2021 has seen notable growth in large-size transaction ($100K+) dominance as institutional capital, and higher prices have lifted USD denominated value.
Image source: Shutterstock
El Salvador Takes First Steps Towards Bitcoin Mining Using Volcanoes
---

Read More