Dave Portnoy Offers to be The Savior of Bitcoin and Chainlink (LINK), Angering Crypto Twitter
After declaring that he may be quitting cryptocurrency trading altogether, Dave Portnoy is now hinting that he will "save Bitcoin and crypto."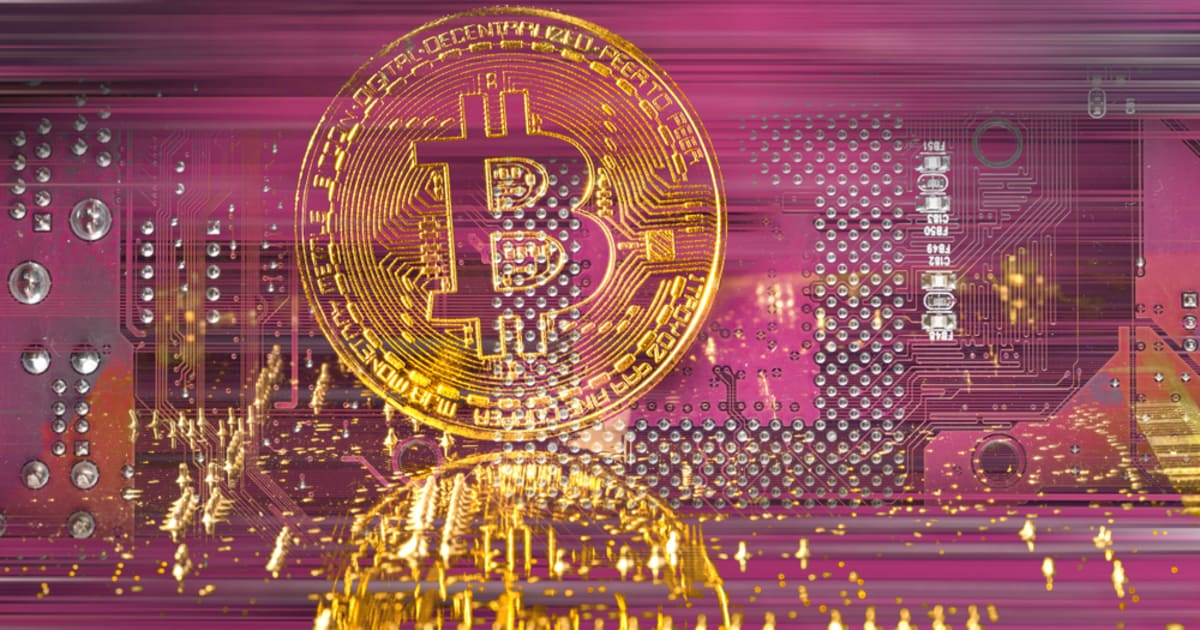 The "Davey Day Trader" used his Twitter platform as usual to talk crypto. His recent post insinuated that the Barstool Sports founder may not be done with crypto trading just yet, which many have presumed was going to happen due to Portnoy's huge loss in Bitcoin (BTC) and Chainlink (LINK).
Portnoy Says He Is the King of Bitcoin
The Internet celebrity suffered a loss of $25,000 in Chainlink token (LINK), as the altcoin declined by 30% last week during a market correction of the decentralized oracle network. Portnoy had previously been reported to have invested $50,000 in Chainlink (LINK). Not only did Portnoy lose out on LINK, but the stock enthusiast declared on August 21 that he had sold off all his holdings in all cryptocurrencies, including his BTC. He declared that he owned zero Bitcoin, an eccentric move criticized by Bitcoin bulls.
Portnoy had previously invested $200,000 worth of Bitcoin and touted himself "king of BTC" for reaping profits of $98,000 in the "digital gold" asset. The internet celebrity had sought out the help of Bitcoin billionaires Cameron and Tyler Winklevoss beforehand and asked them to educate him on BTC, inviting him over to his house to talk crypto.
Both Gemini co-founders had accepted his request and guided him in Bitcoin investments. The Winklevoss twins had strongly encouraged Portnoy to invest in Bitcoin, advocating that it was more of a safe-haven asset than gold, as the precious metal will devalue with Elon Musk's plans to mine gold from asteroids. Furthermore, Tyler and Cameron Winklevoss explained that gold had no cap to it, whereas the supply for Bitcoin was fixed.
Bitcoin and Crypto Investors Fire Back
Despite being backed by big-name figures in the crypto industry, Portnoy is criticized by many cryptocurrency market analysts and Bitcoin bulls for his eccentric and seemingly impulsive "pump and dump" schemes. Crypto critics were saying that Barstool Sports founder's market tactics for digital assets were devaluating the cryptocurrency community.
After losing a huge sum in Bitcoin and Chainlink, Portnoy had declared last week that he may quit the cryptocurrency trading scene altogether. However, in an August 25 tweet, the "Davey Day Trader" declared that he would "save Bitcoin and cryptocurrency if they ask me nicely." Portnoy added:
"It looks like I didn't buy and sell the top in Bitcoin after all since it's all significantly lower than when I got involved. Should I save the #linkmarines? Should I take a few minutes away from stacking stacks on Wall Street to save the flailing crypto market?"
Replying to his eccentric offers were angered Bitcoin and crypto advocates, who called out his selling-off of Bitcoin last week as a weak move. The only one that seemed to approve of Portnoy's crypto move was Peter Schiff, a big-name stock broker and CEO of Euro Pacific Capital Inc, who is known for hating on Bitcoin and ranting about the digital asset.
Though it was unclear what the Barstool founder was referencing exactly when he said that he would save Bitcoin and crypto, the speculation is that his statement referred to Bitcoin's price drop in the last 24 hours, going from $11,764 to $11,363 at the time of writing.
Image source: Shutterstock
Read More