Bitcoin Crowned 'Most Viewed Asset in the US' Last Month, Along with Tesla Stock
This week, Bitcoin surged in the market again, recording new highs that have not been seen of the digital asset since June of last year.
Bitcoin Breaks Record in 2020
Needless to say, investors have been closely monitoring Bitcoin (BTC)'s bullish behavior in the market after the digital asset surprised the cryptocurrency community by pulling itself out of a long-time slump last month. On the Luxembourg-based Bitcoin exchange Bitstamp, BTC's market value hit $12,470 per coin, surging by almost 4%, much to the delight of crypto enthusiasts,. Shortly after the digital asset's bull run, its price descended slowly again, falling back to a more stable level.
At the time of writing, Bitcoin is reported to have passed the $11,500 mark and is valued at $11,928. Investors are anticipating its reach past the $12,000 level in the market.
David Portnoy Talks Bitcoin, BTC Surges
The latest Bitcoin rally was observed after American celebrity and avid trader David 'Davey Day Trader' Portnoy came forward and publicly invited the Winklevoss twins to teach him about Bitcoin. The Barstool Sports founder admitted that he had absolutely "no idea what he was doing" when it came to Bitcoin, saying that he had a digital wallet somewhere but that he had lost the keys.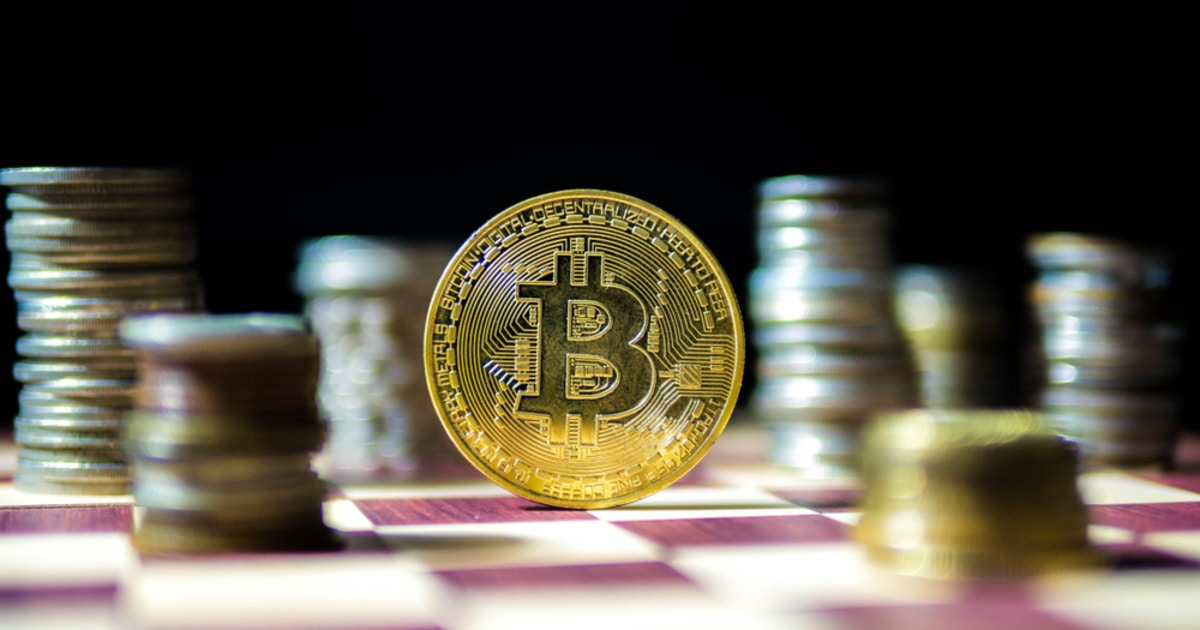 Since then, Bitcoin has rallied and gained over 30% in the last month, according to Forbes. Data findings released by TradingView analysts also indicated that Bitcoin was reportedly the most viewed financial asset in the US last month, trailing behind Tesla stocks.
Tesla, Elon Musk's prized project, also had a bull run of its own on Monday, following an analysis regarding their yearly price target. Since its gains on the stock market, Tesla has fallen back down a little and maintained a more stable price level.
'Digital Gold' Bitcoin in Wall Street Spotlight
David Portnoy's shared content regarding Bitcoin seems to have triggered a bull run for BTC, as traders were perceived to have renewed interest in the digital asset, starting with Wall Street big-timers and corporate firms directing more attention towards Bitcoin. One BTC advocate is billionaire hedge fund manager Paul Tudor Jones. With the ongoing depreciation of the US dollar sending Bitcoin's price over the roof, the billionaire had tweeted his regrets and publicly stated yesterday:
"My bet on #bitcoin as a safe haven against the deteriorating dollar is doing incredibly well. My only regret is not buying more. I believe this rise in price we're seeing is far from over. In fact, it's just getting started!"
Mixed Views on Portnoy's Bitcoin Strategy
Though Portnoy's enthusiasm is welcomed and embraced by some Bitcoin advocates, such as BTC billionaires and Gemini co-founders Tyler and Cameron Winklevoss, the Davey Day Trader has also received divided criticism on other ends.
For example, a FxPro senior analyst shared with Forbes that the interest in Tesla and Bitcoin was spurred by 'fear-of-missing-out' (FOMO) investors, who are afraid of missing a once-in-a-lifetime opportunity with Bitcoin's recent bullish behavior. Alex Kuptsikevich said, "This is almost like a rookie game against the pros. Professionals do not see the 'business' in bitcoin and massively short Tesla, a company that accrued massive losses for years and has a tiny share on the overall car market."
Other cryptocurrency analysts called Portnoy's "pump and dump" strategy a terrible idea, saying that "it was not a good look for the community," as they thought that this would devalue digital assets. Famous host of "The Wolf of All Streets" podcast and Bitcoin advocate Scott Melker brought up the question of whether "Davey Day Trader taking the crypto world by storm" was a good thing.
While some investors are saying that Dave Portnoy is bringing good publicity to Bitcoin and prompting its bullish rally, others are arguing that this would lead to a surge and subsequent crash of the cryptocurrency, with new investors who are looking to get rich quickly and through a shortcut suddenly investing heavily in Bitcoin.
This may subsequently lead to a potential "boom and bust" for Bitcoin.
Image source: Shutterstock
---

Read More