Coinbase Adds New Feature That Lets US Customers Purchase Cryptocurrency Through PayPal
Coinbase now allows US customers to purchase cryptocurrencies using PayPal. In other words, US customers can use bank accounts and debit cards linked to PayPal to buy cryptocurrencies on Coinbase and load the funds in their Coinbase USD wallet.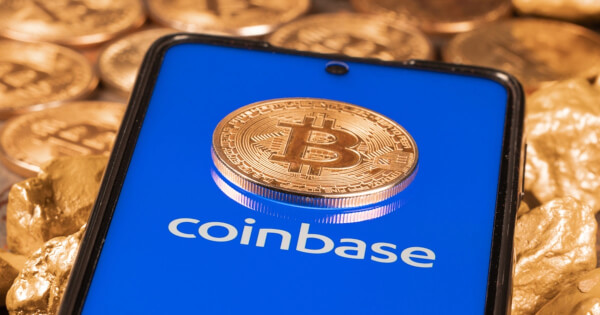 However, Coinbase said that customers cannot use e-checks and credit cards linked to PayPal to make crypto purchases on the crypto exchange platform.
Coinbase stated that the addition of PayPal in payment options makes buying crypto-assets much simpler and faster as users can instantly fund their crypto purchases with PayPal.
A customer can spend up to $25,000 per day purchasing cryptocurrency through PayPal and Coinbase charges a fee of 3.99%. Furthermore, Coinbase charges 2.5% fees for customers depositing USD from PayPal into the crypto exchange platform.
Customers can link their PayPal accounts to Coinbase accounts and look for the "add a payment method" option when buying crypto through the Coinbase app. Provided that they signed up with the same email for both PayPal and Coinbase, customers are ready to start using the service.
While Coinbase has currently made this payment option available for US customers and it plans to support more nations in the coming months.
Coinbase already made cash withdrawals to PayPal available in the UK, EU, Canada, and the US.
Crypto Wins More Mainstream Acceptance
The partnership between PayPal and Coinbase is another sign of cryptocurrency's increasing mainstream acceptance and to be embedded in at least some part of everyday financial activity and interactions. PayPal started allowing users to purchase Bitcoin, Ether, Litecoin, and Bitcoin Cash on its own platform last year and has gradually expanded the service.
Early this month, PayPal rolled out a "checkout with crypto service" that allows its customers to spend their cryptocurrencies at 26 million merchants worldwide. Recently, PayPal launched a crypto service on its Venmo payment app to let its customers buy, hold, and sell crypto assets for a little as $1. PayPal also plans to enable its customers from other international countries to buy, sell, and hold cryptocurrencies in the near future.
Image source: Shutterstock
---

Read More