China Financial Institutions Bars Crypto as Payment Tools
Three major regulatory bodies in China have prohibited banks and financial firms to provide cryptocurrencies transaction services.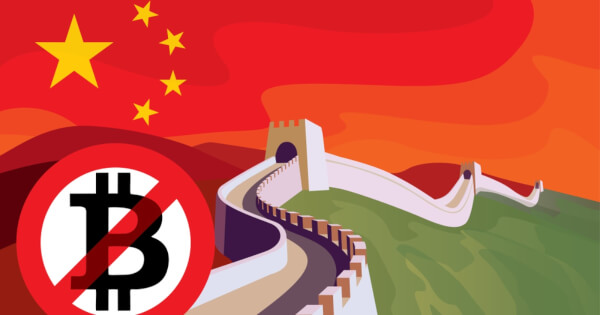 The news, published by Reuters Wednesday, highlighted that the affected outfits must not offer clients any services involving cryptocurrencies, such as registration, trading, clearing, and settlement, including banks and online payments channels.
Three entities include the National Internet Finance Association of China (NIFA), the China Banking Association (CBA), and the Payment and Clearing Association of China (PCAC). Announced in a joint statement early this week and said that:
"Recently, cryptocurrency prices have skyrocketed and plummeted, and speculative trading of cryptocurrency has rebounded, seriously infringing on the safety of people's property and disrupting the normal economic and financial order."
The Asian giant clamped down cryptocurrency exchanges back in 2017, while it has not prohibited individuals from holding the nascent digital assets directly. China has long been known to have a love-hate relationship with cryptocurrencies. In a series of twists over the past year, Beijing clarified its stance on Bitcoin, noting that the asset is legal if it did not threaten the fiat Yuan in any form.
The attempt to stifle Bitcoin and altcoins did not reduce the crypto activities in the country as key regions, which is well-known crypto mining hubs. The People's Bank of China (PBOC) has also been developing the Digital Yuan, a Central Bank Digital Currency (CBDC). The market believes the authorities take it as an excuse to ban cryptocurrencies amongst its citizens.
Despite China, Nigeria- Africa's largest P2P marketplace, and India have banned crypto activities nationwide. While the crypto-savvy population has often devised various means to continue business as usual as crypto, which considers a veritable tool to combat the dwindling value of fiat money. The ban has often taken a subtle toll on the broader cryptocurrency industry.
Image source: Shutterstock
China's Digital Yuan to be Made Available to Visitors During 2022 Beijing Winter Olympics
Read More