Bitcoin Price Not Everything Says Bitfinex CTO, as BTC moves Sideways
The Bitcoin price has stagnated, trending sideways between $32,000 and $34,000—but recognizing BTC's true value is not all about the price of the crypto says Bitfinex CTO Paolo Ardoino.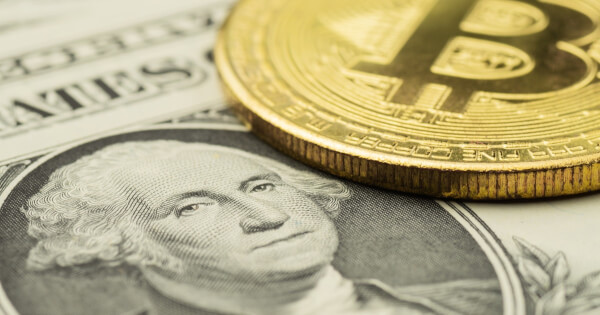 Financial markets are still trying to cope with the trend of coordinated buying attacks of r/Wallstreetbets, which has spread into the cryptocurrency markets with subreddits like r/Satoshistreetbets and Telegram Groups that helped initiate the pumps and dumps of Dogecoin (DOGE) and Ripple's XRP.
With the markets being driven by a profit-driving frenzy, there has even been chatter about a coordinated buying attack on Bitcoin, with some interesting data revealing hedge funds have been shorting Bitcoin and one of the most well-known online Bitcoin communities passed two million subscribers in a surge of activity on Friday.
However, as CTO of Bitfinex Paolo Ardoino said in a note to Blockchain.News last week, it's not about the price of Bitcoin it is about the underlying technology that could create further democratization of the markets, an underlying narrative of the WSB squeeze on GameStop shares. Ardoino said:
"An increasing recognition of Bitcoin's distinctive traits should outlast the current GameStop interest. While nascent, cryptocurrencies have the potential to invert the power structure of inequitable financial markets that are weighted against retail investors."
The Bitcoin price surged to $38,000 over the weekend, following Tesla founder and CEO Elon Musk giving the cryptocurrency his endorsement. It has since returned to the $32,000 to $34,000 range and continues to move sideways. But more exciting to Ardoino is the recognition that Bitcoin is now seeing from figures such as Musk and institutions. In a new note today Ardoino commented:
"Bitcoin's recognition as a 'good thing' has always seemingly been judged according to its price. Yet amid more feverish speculation in frothy markets, it is important to remember the underlying vision behind the king of crypto. Bitcoin is the base layer of an emerging alternative financial system. The discontent that has erupted as the r/WallStreetBets Reddit group does battle with citadels may well add further fuel to bitcoin's ascent."
Will Bitcoin Price Breakout Soon?
Despite the sideways price action, Ki Young Ju, the CEO of the cryptocurrency analysis firm CryptoQuant, identified a potential bullish indicator yesterday that may be signaling a BTC price breakout in the crypto's near future.
According to the CryptoQuant CEO, more than 15,000 Bitcoin were recently withdrawn from Coinbase Pro with the outflows going "into custody wallets"—this indicates that OTC deals from institutional investors are likely occurring. Bitcoin price rallies have followed similar outflows in the past, and Ju sees this as a sign BTC will at least be able to "protect $33,000 in the short-term."
The influx of institutional and corporate buyers into Bitcoin has added to the strong hands that currently make up the market. Industry data has consistently shown that more than 60% of BTC's circulating supply is being held for the long-term.
It appears Bitcoin is headed in the right direction as the market matures and the nascent digital asset continues to gain support among S&P 500 companies. Ark Invest said in its latest Big Ideas report, that Bitcoin's price is supported by "robust network fundamentals, " and further stated the BTC price would increase by roughly $40,000 if "all S&P 500 companies were to allocate 1% of their cash" to BTC.
The scenario may seem a long way away, but it is becoming more and more realistic as institutional capital continues to be injected into the BTC network.
The Bitcoin price continues moving sideways and BTC is trading at $33,638.08 according to CoinMarketCap.
Image source: Shutterstock
3 Reasons Why Bitcoin Price Will Continue Rising
Read More