Bitcoin Price Breaks $18,000 and May Plunge Even Further
Technical analysis
Bitcoin's price broke the symmetrical triangle and plunged yesterday, indicating the end of the period of consolidation and confirmed the downtrend. This is the first time of correction since the Bitcoin price reached a new high on Nov. 30.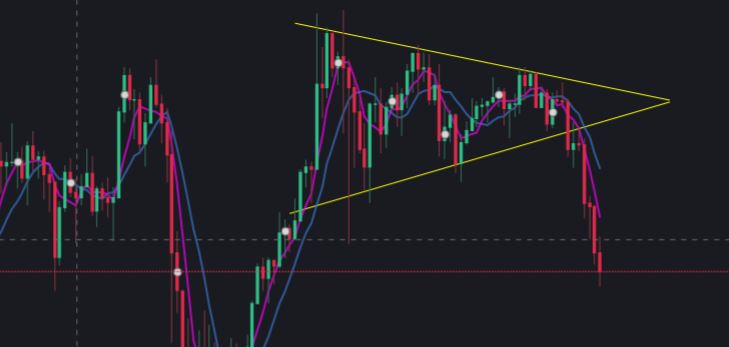 Source: Binance, 4-hour Bitcoin chart 
Recent Bitcoin market news
Today, the CEO of Galaxy Digital Mike Novogratz disclosed that 50% of his wealth is in form of Bitcoin and encouraged investors to put 5% of their net worth into Bitcoin. Recently, on Dec 8, MicroStrategy announced that it would invest in more Bitcoin with the $400 million securities offering.
This means borrowing money from the market to buy Bitcoin. Although many celebrities are advocating for Bitcoin, it is no doubt increasing in popularity, which could be at risk for a bubble forming. Yesterday, CryptoQuant warned that the Mt. Gox rehabilitation plan deadline is Dec 15, 2020, which could be a bearish Bitcoin signal as 150,000 BTC could go to the market.
$17,500 could be a support level
Before bitcoin reached a new high, it had corrected to $16,200 which was just the 30-day moving average as the support level. We can expect the 30-day moving average (MA) to be the support level again. Considering that the selling pressure is high, we can expect BTC will drop even more, to test the $17,500 level.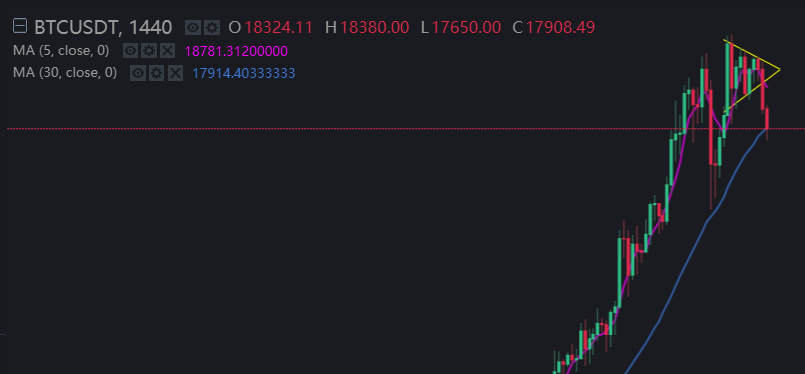 Source: Binance, Bitcoin chart 
Image source: Shutterstock
Mike Novogratz on Why He Now Believes Crypto Should Take Up a Bigger Portion in Investors' Portfolios
Read More