Mike Novogratz on Why He Now Believes Crypto Should Take Up a Bigger Portion in Investors' Portfolios
Mike Novogratz, the CEO of Galaxy Digital recently revealed that he has around half of his net worth tied up in cryptocurrencies such as Bitcoin (BTC). The Galaxy Digital CEO has highlighted that the cryptocurrency is becoming digital gold.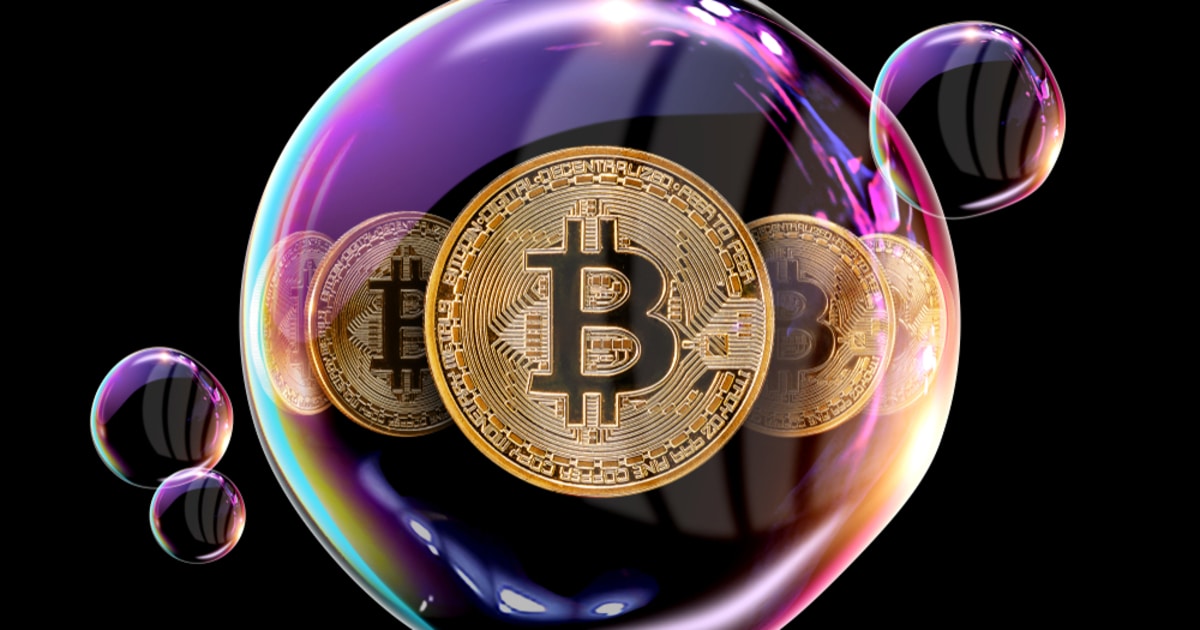 With notable companies including MicroStrategy, Square and PayPal adopting cryptocurrencies, Novogratz added that the adoption of Bitcoin has been on the rise. Due to investors looking at the macro-backdrop of 17 trillion dollars of negative debt of budget deficits that continue to grow, Novogratz commented that Bitcoin, "in some ways, is the perfect instrument."
Bitcoin has a finite supply of 21 million coins and Novogratz that there is hardly any inflation with the cryptocurrency. He added that the world's largest cryptocurrency "works for this time and place perfectly."
The digitization of everything—most likely on Ethereum
WIth digitization on the rise, Novogratz said, "We're at the beginning innings of rebuilding the infrastructure that American and global business will be done on in the future."
Novogratz explained that this would most likely happen on the Ethereum blockchain, where smart contracts, tokens, stablecoins, and other utilities can be built on. While most countries have been exploring central bank digital currencies, Novogratz explained:
"All of a sudden, the world is going to go from bank accounts, to wallets. People are going to hold their value—their dollars, their Bitcoin, their movie tickets—on their phones. The banks are going to have to rush into this space."
The Galaxy Digital CEO added that the announcement of PayPal starting to enable the purchasing and selling of cryptocurrencies was a "huge event" this year. He said:
"You're going to see every financial institution forced into this space."
Mike Novogratz on investing in cryptocurrencies and the DeFi space
Mike Novogratz believes that Bitcoin is a very safe investment and that Ethereum has more of a "venture flare," but it is still an investment his company is interested in.
He added that the decentralized finance (DeFi) space is more for the experts, however, he also believes that in the next five to ten years, the "revolution" is going to happen, when blockchain technology integrates with finance.
Novogratz also revealed that his company has invested in a variety of smaller projects. He advised his clients to invest mostly in Bitcoin, and then some in Ethereum, and some in venture. He added that a lot of the "altcoins" would not have a lot of value but some would have "a ton of value."
How much has Novogratz invested in Bitcoin?
Novogratz recently revealed during the interview that he has changed his tune on advising on how much to invest in cryptocurrencies. Given the stability around Bitcoin's price, Novogratz now thinks that crypto can take up a bigger portion of people's portfolios. Novogratz said:
"If I look at the macro space, I think a new investor can put 5% into Bitcoin. Bitcoin is not going back to 0."
Novogratz estimated that the cryptocurrency could trade back to $14,000, where investors could potentially lose 30-40%, but investors would not lose 80-90% of their money.
During the interview, Novogratz was asked how much of his portfolio was allocated to Bitcoin, and Novogratz said that his overall crypto exposure is around 50%, half of his net worth, which is estimated at $700 million.
Image source: Shutterstock
Mike Novogratz says Bitcoin Volatility Will "Smooth Out" Due to One Major Factor
Read More