Bitcoin Needs to Overcome One Key Factor Before Its Price Run to $20K
With Bitcoin reaching a new 2020 high of $13,725.08 at the time of writing, market experts are saying that if the cryptocurrency clears one key resistance level, it may easily reach $20K.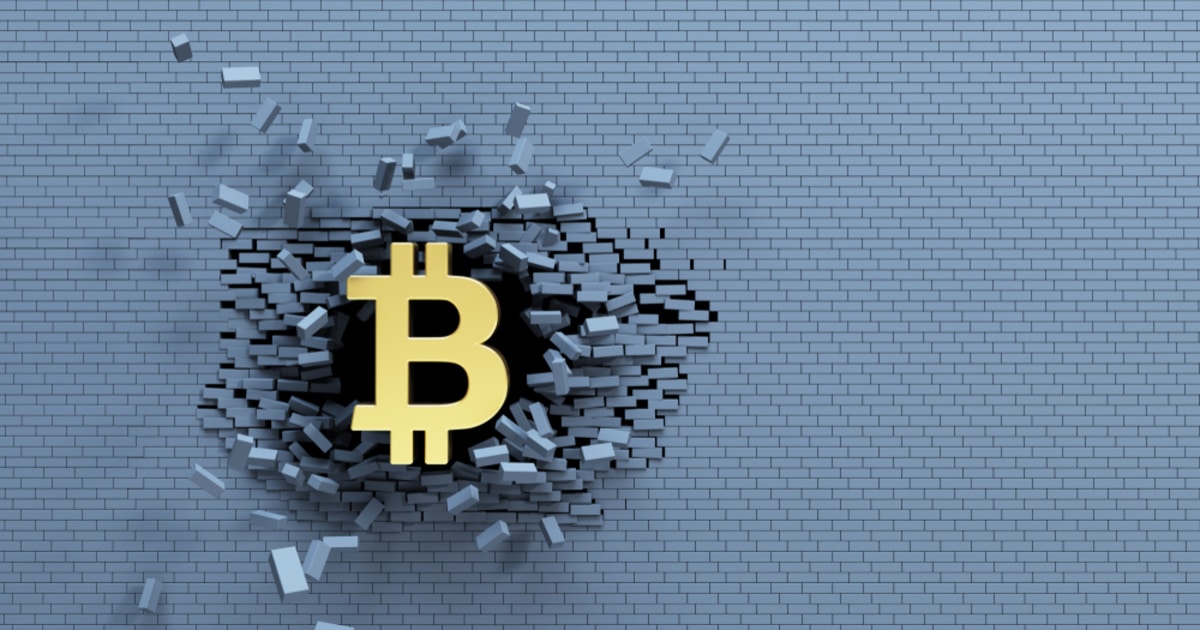 Bitcoin needs to break resistance
Though 2020 has been a heavy year for traditional stocks, Bitcoin (BTC) on the other end has been displaying bullish momentum. As it reached a new high for this year today, as per data from CoinGecko, BTC's surge to $20K seems more attainable. However, market experts are saying that Bitcoin will have to clear one major price hurdle before the rally to $20K could be observed.
According to market analysis, traders are expecting resistance between the $13,500 and $14,250 zone. If further upward movement is to be achieved from Bitcoin, the digital asset needs to break a resistance level of $14,250. Market experts are however optimistic that the mainstream cryptocurrency will eventually achieve this price hurdle, as BTC previously broke $12K, a resistance barrier that it had been retesting for weeks.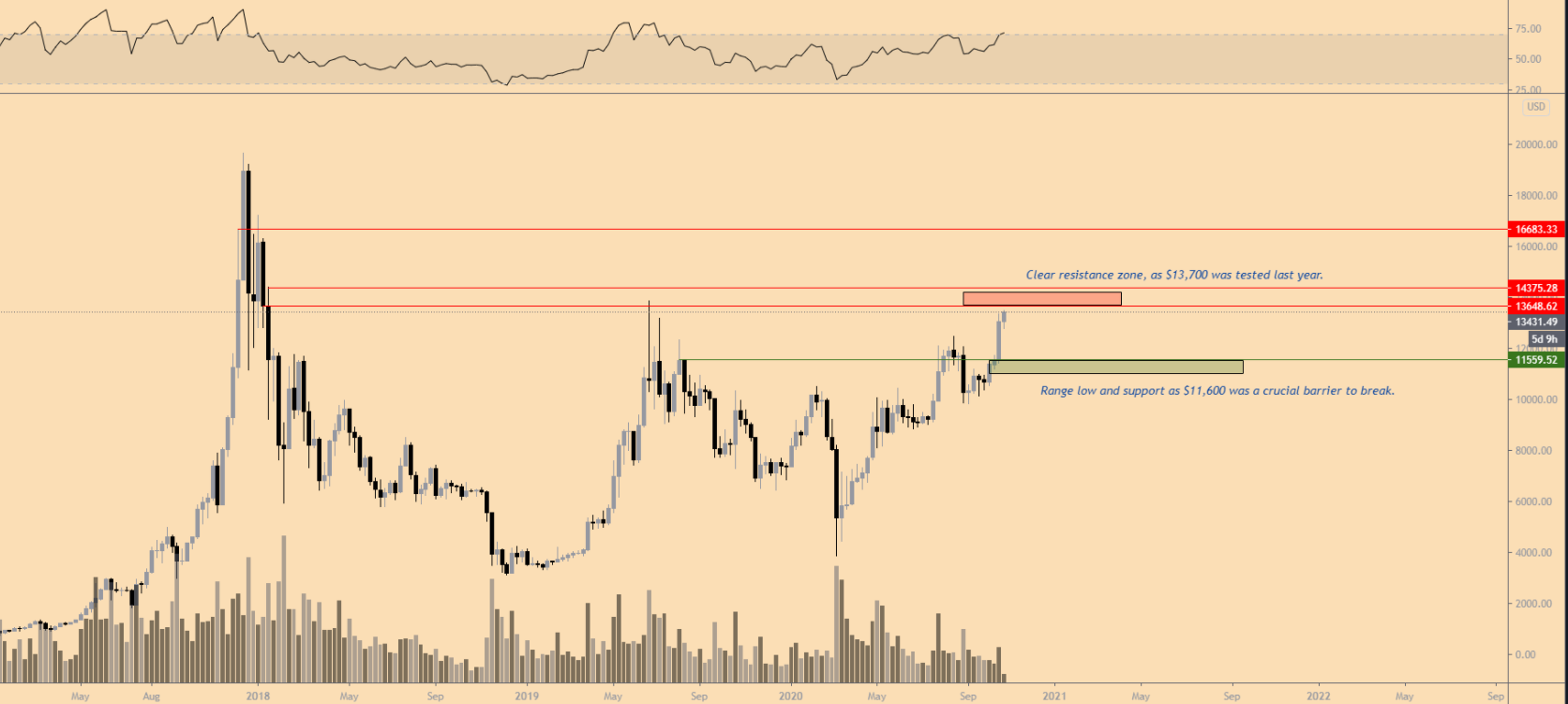 Source: TradingView
Though a breakthrough is anticipated from market hopefuls, experts are saying that Bitcoin will not likely break the resistance level in one shot. Rather, since it will be its first entry into the resistance zone, it may take a few tries. However, retesting a key level does not necessarily translate to bearish movement, as market leaders have said that testing resistance levels for support are normal before an upward trend is observed.
In addition, with the world's de facto currency, the US dollar, continuously depreciating, data suggests that Bitcoin's price is only going to surge higher, implying that Bitcoin breaking $14,250 will be an eventuality.
Bitcoin will gain while USD plummets
Currently, the US dollar has been depreciating in value, with the US Federal Reserve aiming to push inflation past 2% to salvage the economy, which COVID-19 has greatly disrupted. In addition, the second round of stimulus relief packages will inevitably lead to a depreciation of the US dollar, with the US Federal Reserve having to mass print fiat.
Bitcoin's scarcity has led retail and institutional investors alike to adopt the cryptocurrency as a reliable safe-haven asset. Bitcoin bull Mike Novogratz recently touted the cryptocurrency, stipulating a view many in the industry share. The Galaxy Digital CEO tweeted:
"On a risk adjusted basis, $BTC is an easier bet today than it has ever been. It's being de-risked daily."
Bitcoin rises in popularity in 2020
It appears that 2020 is really the year for Bitcoin, despite all the economic havoc that has been caused by COVID-19 worldwide. According to a survey from Grayscale Investments, more and more US investors have been interested in the prospect of acquiring Bitcoin investments this year. Per the official report:
"More than half of U.S. investors are interested in investing in Bitcoin in 2020, more than half (55%) of survey respondents expressed interest in Bitcoin investment products."
Image source: Shutterstock
Read More