Bitcoin Could Rally Towards $75,000 "Very Quickly," says Equity Strategist
Over the weekend, Bitcoin (BTC) achieved a new milestone of surging past the $61k mark and recording highs of $61,781 not seen in its twelve-year history.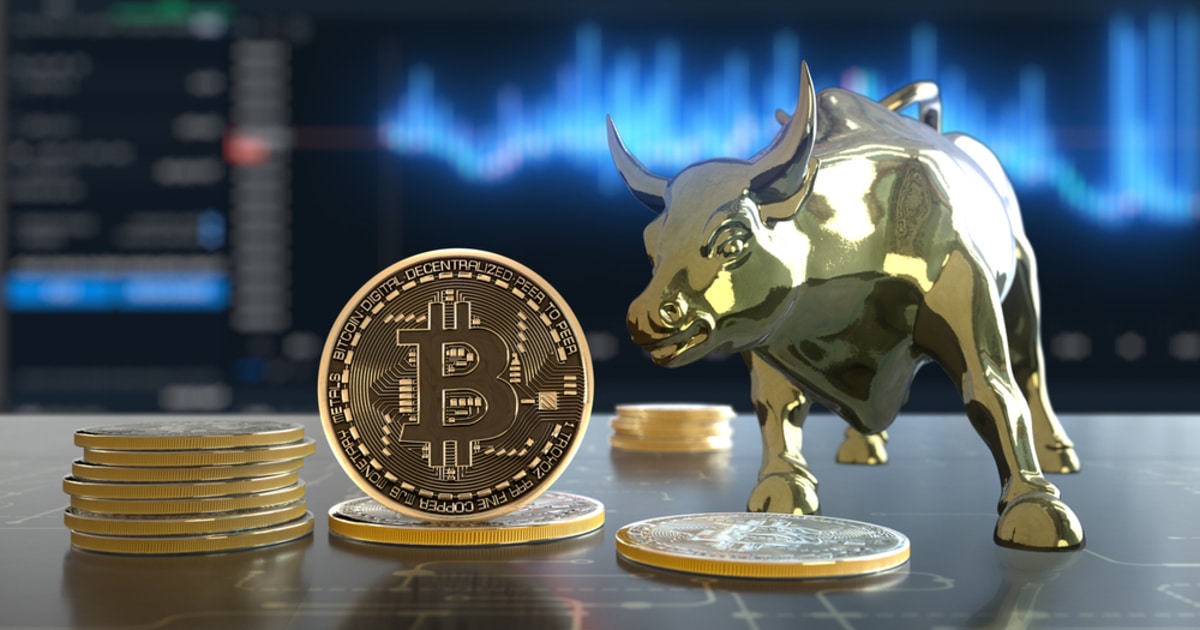 Matt Maley, the equity strategist at leading institutional trading firm Miller Tabak + Co, believes Bitcoin could rally towards $75,000 "very quickly" based on some chart patterns. BTC's upward momentum has been restored after a price correction drove it to lows of $42,000 after it hit its previous record-high of $58,300 last month.
Lex Moskovski, the CEO of Moskovski Capital, recently disclosed that spot buyers were fuelling the current Bitcoin uptrend because many people had deleveraged before the price uptick.
Moreover, this bull run is being witnessed at a time when the US Senate passed a $1.9 trillion Covid-19 stimulus package meant to bail out the American economy from the grappling effects of the pandemic.
Bitcoin has climbed by more than 1,400% in the last 12 months
Bitcoin has gained more than 1,400% since it plummeted to lows of $3,800 in March 2020 as the grappling effects of the coronavirus (COVID-19) continued to wreak havoc.
At the time, the leading cryptocurrency shed more than 50% of its value in 24 hours as the pandemic triggered shock waves globally. As a result, a flight to cash was witnessed, pushing risk assets like Bitcoin on the receiving end.
Nevertheless, the narrative is different one year down the line because the top cryptocurrency has gone through the roof based on its remarkable gains. BTC has also emerged to be the best-performing asset of the decade, as alluded by Compound Capital founder Charlie Bilello.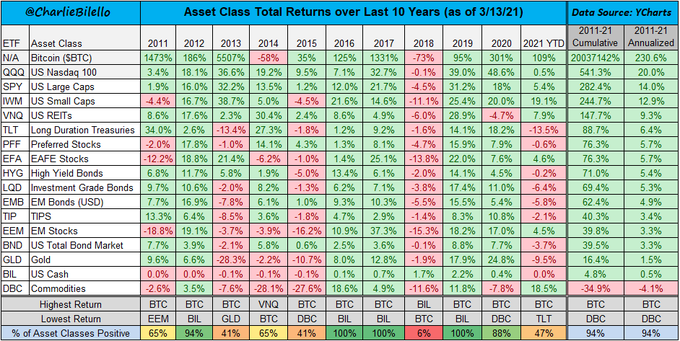 Time will tell whether a surge towards $75,000 will happen "very quickly," as acknowledged by Maley as Bitcoin continues gaining momentum. Currently, it is up by 18.43% in the last seven days to trade at $58,507 at the time of writing, according to CoinMarketCap.
Image source: Shutterstock
---

Read More