Auto Giants Consortium MOBI Reveals First Blockchain-based EVGI Standard
The Mobility Open Blockchain Initiative (MOBI)—a consortium backed by Honda, General Motors Company and IBM amongst others—has launched a blockchain-based standard for Electric Vehicle Grid Integration (EVGI).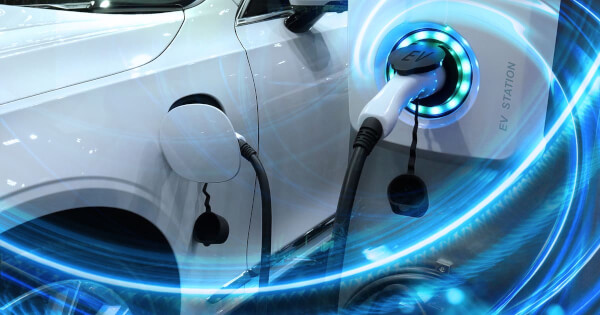 The Need For a Standard In The Electric Vehicle Industry
With the rapid transformation of mother earth owing to climate change implications, several companies following government regulations have resorted to the development of unique frameworks to alter their processes to adhere to sustainability guidelines. This move prompted players in the automotive industry to develop electric-based vehicles to solve the problem of carbon emissions.
With electric vehicles becoming commonplace in the world today, a new challenge revolving around charging stations to help balance the costs of EV batteries. Herein is where the MOBI blockchain initiative comes to play. The blockchain-initiative will serve as the world's first global standard incorporating blockchain technology into a decentralized vehicle charging system.
The technical design released by the EVGI working group provides guidelines bothering on three core use cases including Vehicle to Grid Integration (V2G), Tokenized Carbon Credits (TCC), and Peer to Peer (P2P) applications and industry actors though not mandated to follow any specific template in building these decentralized applications to help enhance energy usage and efficiency, they will be obligated to draw from the laid down fundamentals of the three use cases.
"Implementing the EVGI Standard will provide a variety of benefits for players on all sides of the electric vehicle and charging ecosystem," said Tram Vo, MOBI's COO and Founder. "Electric vehicles, chargers, and electricity producers can have a secure identity, communicate with a standard messaging format, and automatically record transactions such as charging, generation, and exchange on a distributed ledger."
Auto Manufacturers and Blockchain Solutions
The auto industry is one of the biggest promoters of blockchain technology particularly for enhancing supply chain operations.
Besides BMW, other car brands have leveraged the power of blockchain technology. For instance, Volvo Cars invested in London-based blockchain firm Circulor to develop a blockchain solution to help track and reduce the company's car Carbon Dioxide footprint.
General Motors Company has also integrated blockchain technology for autonomous vehicle navigation maps.
Image source: Shutterstock

Read More