Volvo Cars Invests in London-based Blockchain Firm to Reduce Carbon Dioxide Footprint
Volvo Cars, a leading Swedish car manufacturer, has invested in a London-based blockchain company majoring in industrial supply chains. It sealed the deal through its venture capital investment arm called the Volvo Cars Tech Fund.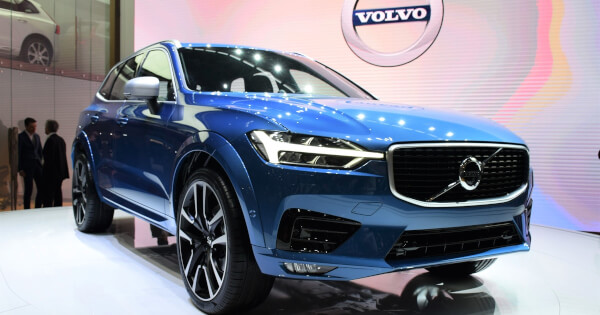 Volvo's appetite for blockchain
Volvo has been a trendsetter when it comes to blockchain technology usage as it utilizes it in tracing cobalt required for making electric cars' batteries.
The company intends to further stamp its authority by investing in blockchain company, Circulor, as the cutting-edge technology will not only be used in its cars' battery supply chain but also in tracking and reducing carbon dioxide (CO2) footprints.
According to the announcement, "Circulor's blockchain technology is today used throughout Volvo Cars' battery supply chain, which will achieve 100 percent traceability of cobalt used in the XC40 Recharge P8, its first fully electric car."
This investment will also help trace another mineral called mica used as an isolation material in electric Volvos' battery pack.
Ethical sourcing
Volvo is one of the players that has set the ball rolling in the ethical sourcing of raw materials using blockchain technology. Through the strategic partnership, more ways will be explored to harness this technological advancement in improving Volvo products.
Martina Buchhauser, the chief procurement officer at Volvo Cars, noted:
"We are committed to an ethical supply chain for our raw materials, and our partnership with Circulor has been instrumental in that regard. By supporting Circulor's ongoing development, we can expand the use of blockchain technology in our operations and contribute to a more sustainable business."
Major car manufacturers are not being left behind in the blockchain bandwagon. For instance, in April, BMW Group expanded its pilot blockchain project using cloud technology provided by Amazon Web Services and Microsoft Azure for the seamless traceability of parts. Furthermore, Mercedes Benz had partnered with Circulor in January to aid in tracking carbon emission in the cobalt supply chain.
Image source: Shutterstock
Read More