25 Publicly Traded Companies Hold a Total of 178,855 Bitcoins Worth $9.6 Billion
Bitcoin's spark is back as the top cryptocurrency surged past the $54,000 mark, pushing its value above $1 trillion. BTC has been up by 9% in the last 24 hours to trade at $54,002 at the time of writing, according to CoinMarketCap.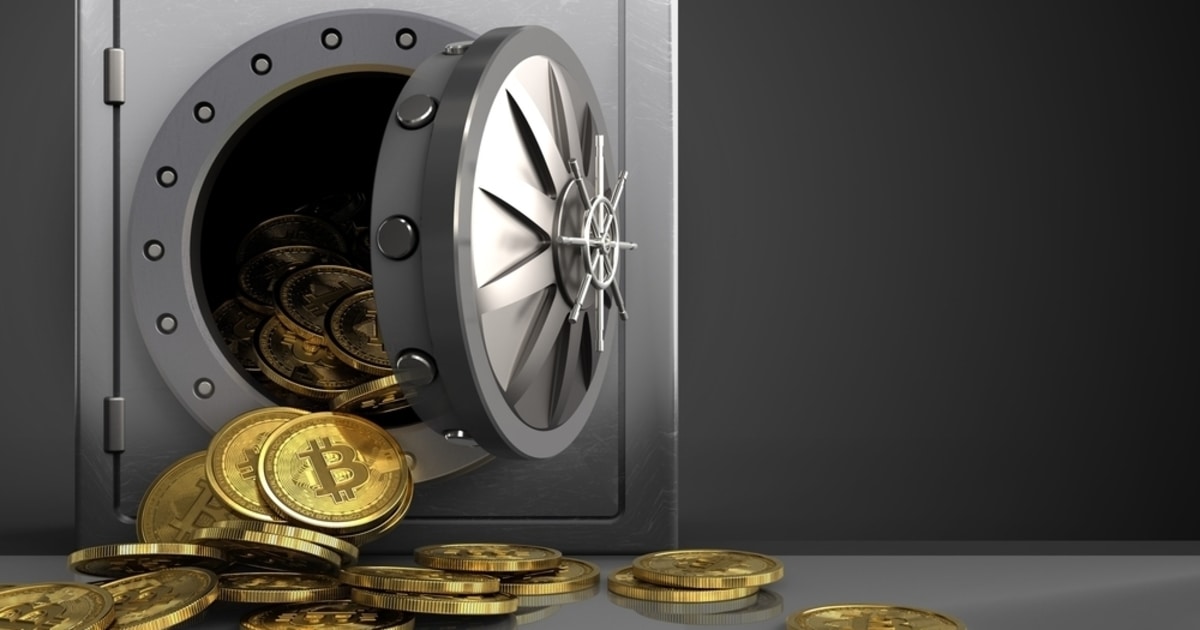 New data by digital asset firm Bloqport reveals that 25 publicly traded companies now hold a total of 178,855 Bitcoin on their balance sheets worth $9.6 billion. They include Tesla Inc, Microstrategy Inc, Voyager Digital LTD, Galaxy Digital Holdings, Meitu, and Square Inc, among others.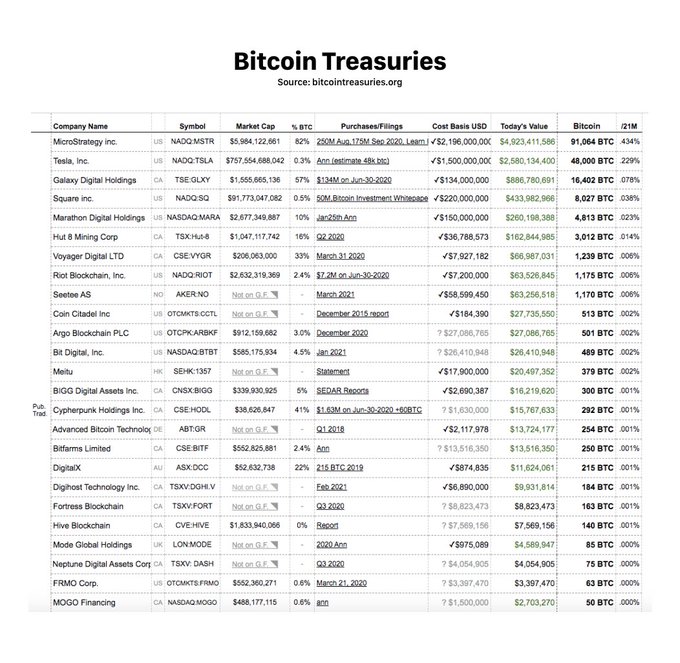 Institutional investment has been a remarkable driving force behind Bitcoin's bull run as corporate giants have been on a spending spree. For instance, a few days ago, leading business intelligence firm Microstrategy added 205 BTC worth $10 million to its portfolio.
Fears of asset devaluation
Market analyst Holger Zschaepitz believes that the high institutional demand for Bitcoin is being fueled by fears around asset devaluation as global governments continue adopting financial incentives like quantitative easing needed to bail out their economies from the grappling effects of COVID-19.
For instance, the US administration recently passed a $1.9 trillion COVID-19 stimulus package and this pushed BTC's price above the $50,000 mark.
Bitcoin is, therefore, continuously cementing its status as an inflationary hedge; hence pushing institutional interest through the roof.
Furthermore, its neck and neck race with gold for a safe-haven asset continues even though CoinMetrics has noted that their correlation has weakened since late 2020. The crypto asset firm explained:
"Bitcoin has had almost basically no correlation to gold since late 2020."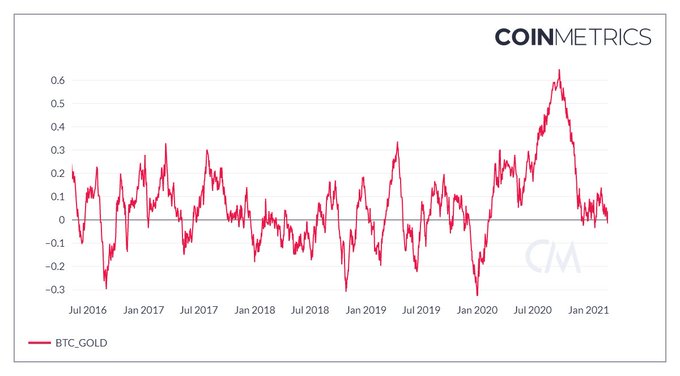 Mira Christanto, a researcher at MessariCrypto, believes that BTC can flip gold's market capitalization of $10.67 trillion if it hits a price of $550,000 as its value has risen by 574% in the last 12 months.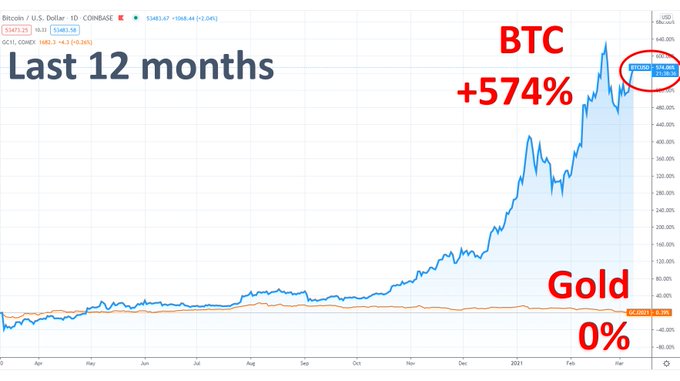 As stimulus spending and inflation fears continue soaring, time will tell how Bitcoin's bull run will unfold.
Image source: Shutterstock
---

Read More