Volatility Rocks The Market as Altcoins Ignite Following Bitcoin's New All-Time High Price Rally
The cryptocurrency market is showing volatility as the cryptosphere went agog as Bitcoin (BTC), the crypto market's flagship digital currency surged above $20,000 for the first time, setting a new all-time high record.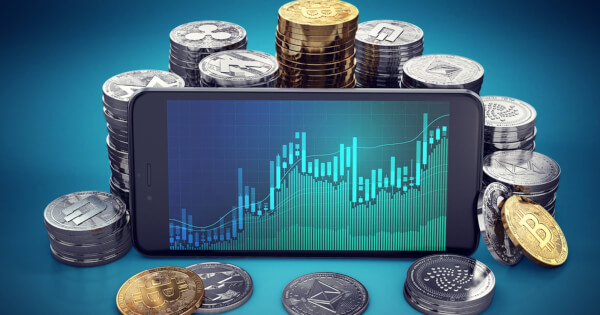 With the growth of Bitcoin which has recorded a 16.97% in the past 24 hours with current price pegged at $22,753.71 at the time of writing according to CoinMarketCap, the investors rejoicing for remarkable returns are not just those of Bitcoin, but altcoins also as they hang on to Bitcoin's coat-tails in its new ride to the moon.
ETH, XRP, LTC, BCH, Others Records Massive Daily Gains
Per an earlier analysis by Blockchain.News, the entire cryptocurrency market was in a bearish zone at the beginning of the week but the gains amassed in the past 24 hours in relation to the growth of Bitcoin are helping to correct the losses seen thus far.
Of the highlighted coin, Ripple (XRP) comes off with the highest daily gain with about 22.1% gains at the time of writing. XRP now trades at $0.555 with the ambition to soar further, clearing off the over 11.5% dip recorded in the past 24 hours. Following XRP on the daily gain trend is Litecoin (LTC), recording a massive 14.68% jump in its price to $92.66. In contrast to Ripple (XRP) that is making an attempt to correct the losses of the past days, the growth of Litecoin complements its recent bull run. LTC has pumped by 132% year-on-year and by 19.8% in the past seven days.
Ethereum (ETH), and Bitcoin Cash (BCH) is also seeing impressive daily gains with the former rising 10.14% to $645.76 and the latter gaining 8.19% to $311.50. By relevance, the Ethereum market run appears as that with the biggest acclaim following Bitcoin as it still retains its position as the second-largest digital currency by market capitalization.
Despite this impressive growth seen within the past 24 hours, only Bitcoin has managed to beat its own record as other altcoins are yet to beat their individual all-time highs.
The Market is Still Surrounded By Volatility
The Bitcoin-driven market surge has ushered in very high volatility into the market as the market sellers fight to push the price down. With about 100% of wallets in profit with the new price surges, many HODLers are attempting to sell off their gains, reflecting in the occasional corrections seen across the board.
Image source: Shutterstock
Behind the Bitcoin Price Rally: FOMO Buying Which Overpowered Profit Takers
Read More