Elon Musk Influence on the Price of Bitcoin Has Almost Faded Away
The current price of Bitcoin at $33,761 according to CoinMarketCap has shown that the influence of Elon Musk, the highly vocal Chief Executive Officer of Electric Vehicle maker Tesla and Space exploration firm SpaceX, on Bitcoin (BTC) has not been enough to usher the premier cryptocurrency into new price high territories.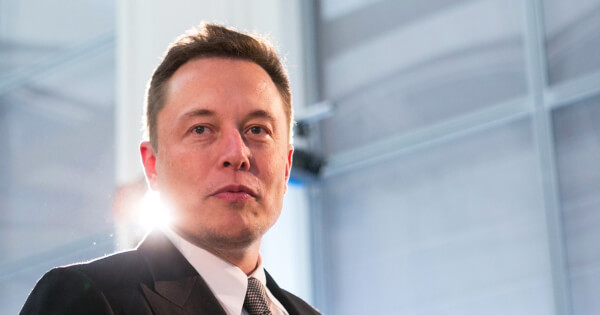 As reported earlier by Blockchain.News, Elon Musk updated the status on his Twitter profile to read "#bitcoin," a move many identified as bullish for the cryptocurrency.
Following this update, Bitcoin Twitter went agog sending the price of the cryptocurrency up by more than 18% on Friday to trade at $36,882 at the time. While many expected the momentum to be sustained over the weekend, the influence of the inventor who recently ranked as the richest man on the planet failed to usher the coin to new all-time highs above the $42,000 it set back in January.
Bitcoin's Appeal Amidst WallStreetBet Drama
The switch to Bitcoin in the past week even by Elon Musk may be attributed to the appreciation of the decentralized and censor-free provisions of Bitcoin and cryptocurrencies in general. This comes amidst the drama that ensued between Institutional short-sellers on Wall Street and a group of Redditors organized in a chatroom dubbed r/wallstreetbets. The Redditors aimed to pump the price of certain stocks including GameStop so as to increase their price and valuation at the expense of the short-sellers.
This worked as the shares of GameStop soared in price by more than 2000% but the stock brokerage platforms came to the rescue by halting the trades of GameStop shares. The fact that the stock market is aimed at favoring the rich at the expense of the retails perhaps, briefly pushed some retailers to appreciate the censor-free potentials of Bitcoin.
While Bitcoin was in the spotlight through Elon Musk last week, reports have it that the same group of Redditors is planning to bet big on XRP, amidst the legal brawl with the US SEC.
Image source: Blockchain.news
Bitcoin Subreddit Surges as Hedge Funds Short BTC, A Coordinated Crypto Buying Attack?
---

Read More