WallStreetBets and Telegram Group Plan Coordinated Buying Attack on Ripple's XRP For February
WallStreetBets (WSB) along with a Telegram group called "Buy & Hold XRP FEB 1st, 2021" are planning a new coordinated buying attack on XRP which is set to be executed around 8:20EST.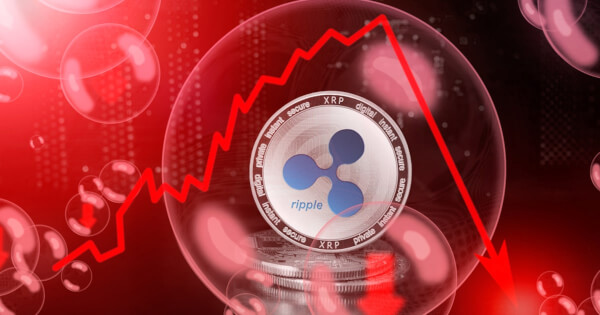 Coordinated buying attacks are multiplying and spreading throughout the cryptocurrency sector inspired by members of a Reddit Forum called WallStreetBets.
Over the last week, traders have been emboldened and inspired by a group of amateur day traders based on a Reddit forum called WallStreetBets (WSB), who recently launched a coordinated buying attack on the video game retailer Gamestop, triggering a short squeeze and inflicting heavy losses for hedge funds like Melvin Capital.
New groups of coordinated traders on Telegram has now joined forces with WSB and have managed to push the XRP price higher over the past three days and the Ripple associated token was up by over 100% from $0.2478 to $0.5100.
XRP price is currently trading at $0.48 according to CoinMarketCap, but according to discussions on Telegram, the crypto's price could surge massively on February 1st at 8:20 EST as "Buy & Hold XRP FEB 1st, 2021" and WSB are promoting a coordinated pump and dump.
From DOGE to XRP
As WSB traders put the short squeeze on hedge funds with their coordinated buying attack on GameStop and AMC stock last week, exchanges came under pressure to halt retail trading. The Reddit discussion group r/Wallstreetbets, then focused its army of investors put the squeeze on silver and a selection of cryptocurrencies starting with Dogecoin (DOGE).
On Jan. 28, Dogecoin briefly soared into the top 10 cryptos by market cap and saw a 980% pump of the DOGE price. DOGE hit a peak on of 0.087 and then say an immediate 68% retracement.
Although DOGE has rallied another 26% in the last 24 hours to $0.037, WSB and a number of Telegram groups appear fixated on XRP.
Ripple's Response to SEC Not the Catalyst
Ripple filed an official reply to the lawsuit it faces from the United States Securities and Exchange Commission (SEC)—demands the agency to release documents explaining why Bitcoin and Ethereum – the two most popular cryptocurrencies - are not securities.
Ripple filed a 93-page response on Friday, January 29 in a Manhattan court. The company's official response comes after the Commission sued the crypto firm and two of its directors, claiming that they sold unlicensed securities through XRP cryptocurrency.
While XRP's surprising weekend bull run was initially regarded to be a response to Ripple's own response to the US regulators, Venture Coinist's Luke Martin who tried to identify the reason behind this XRP price surge, noted that he believes the group responsible for pushing DOGE price higher was now shifting focus to XRP.
Martin tweeted:
It pains me to say this....it really does...but it looks like the hot ball of money that pumped $DOGE has started to move into $XRP.

$XRP is up 20% in the last 2 hours while the rest of the market is flat.
As the XRP price continued to grow, Martin grew more sure of his analysis and tweeted again alluding to WSB and coordinated buying attacks. He said:
"$XRP up 50% in a day because of its amazing fundamentals...just like Gamestop."
According to the discussions on Telegram, the XRP pump and dump is expected to further pump on February 1st at 8:20 EST, how the crypto market will react if this occurs and whether or not XRP sees a rapid price gain remains to be seen but will be worth observing as coordinated buying attacks gain more traction with retail investors.
Image source: Shutterstock
Is Dogecoin (DOGE) the New GameStop?
Read More