Short-Term Bitcoin Holders Have Been Selling at a Net Loss Since May 13
Ever since Bitcoin (BTC) dropped from the record-high price of $64,800 set in mid-April, short-term holders have found themselves at the receiving end after a sharp correction, as revealed by Dilution-proof.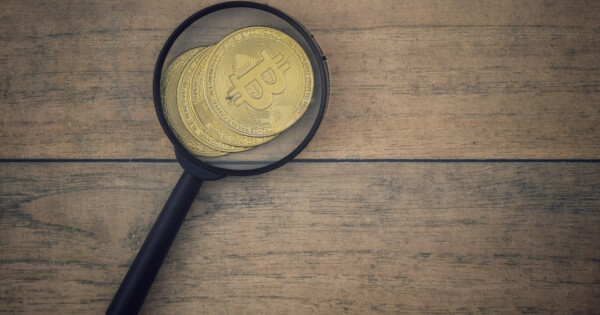 The crypto data provider explained:
"On average, short-term Bitcoin holders have been selling at a net loss (SOPR <1) since May 13th. The short-to-mid-term market sentiment has to flip to bullish again for short-term holders to gain the confidence to actually hold onto their Bitcoin and not to accept losses so easily."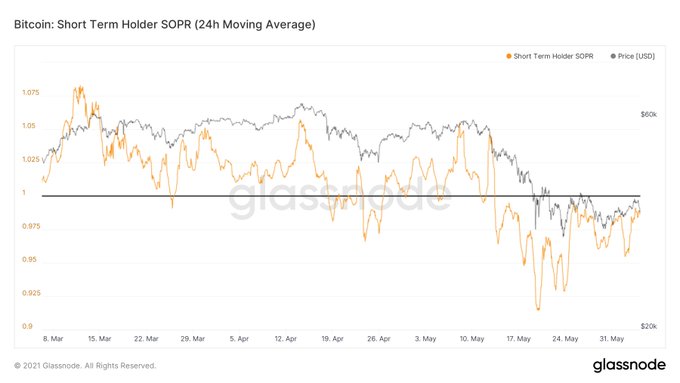 Bitcoin investors once enjoyed a remarkable bull run since the top cryptocurrency broke the previous record of $20,000 in December 2020. This price had become the psychological level, which BTC had tried to break over the last three years.
Nevertheless, Bitcoin's upward momentum came to a grinding halt as a sharp correction dragging the price to lows of $30,000 on May 19.
The top cryptocurrency was hovering around the $36.6k price during the intraday, according to CoinMarketCap. Therefore, this price action in the Bitcoin market has caused short-term holders to record losses.
Bitcoin supply last active more than two years ago hit a monthly-high
According to on-chain metrics provider Glassnode:
"Bitcoin supply last active 2+ years just reached a 1-month high of 44.699%."
These statistics show that BTC stored in cold storage for long-term purposes was being traded.
Market analyst William Clemente III recently revealed that 76.7% of BTC was illiquid or in strong hands, referring to investors who bought Bitcoin for holding purposes rather than speculation.
The on-chain analyst had previously disclosed that Bitcoin supply was getting back to long-term holders. Furthermore, Bitcoin mining was shifting from China to the United States.
Galaxy Digital CEO Mike Novogratz noted that Bitcoin would not be used as a payment system, but investors would buy it to shield against 'insane' global deficits.
Image source: Shutterstock
Bitcoin Might Get More Volatility by the End of the Week, Market Analyst Reveals
Read More