Second Bitcoin Whale Spotted Holding At Least 100,000 BTC Worth $2.8 Billion
Bitcoin (BTC) has been sluggish since it hit a record-high of $41,5000 earlier this month. The leading cryptocurrency has sunk by 23.5% ever since hitting its all time high and is now trading at $31, 233 at the time of writing, according to CoinMarketCap. BTC is speculated to drop to $28,000 as 100,000 Bitcoin options are scheduled to expire in a day.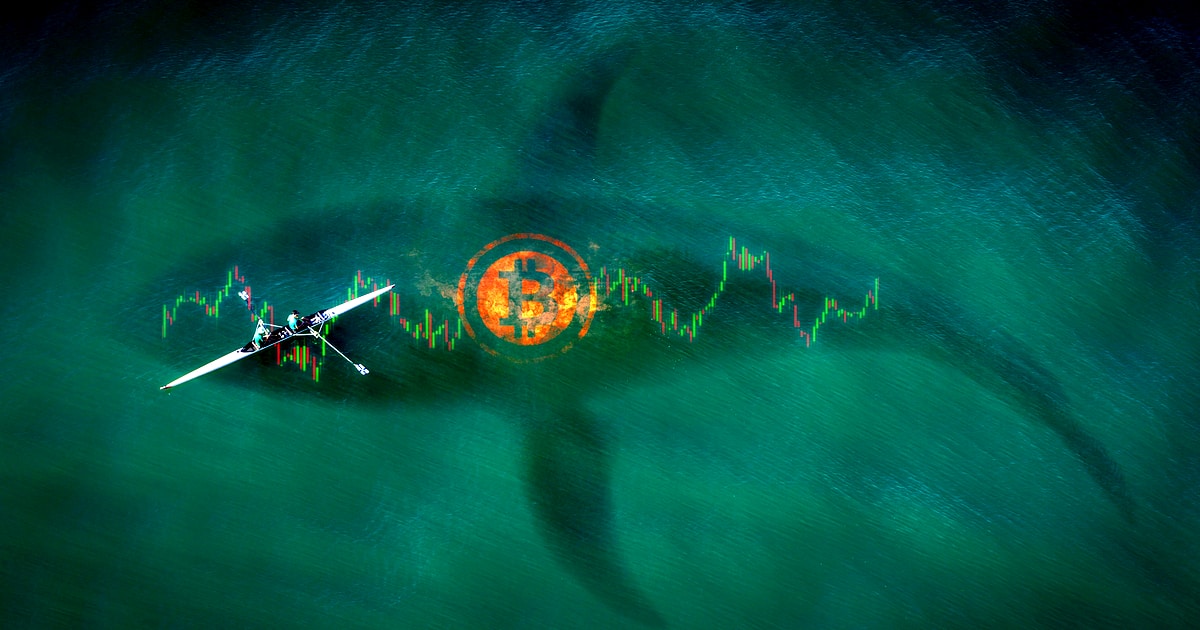 Crypto whales view this as the perfect storm needed to accumulate more Bitcoin, as evidenced by Santiment's data. The on-chain data provider acknowledged:
"For the first time since June 24th, Bitcoin has a 2nd whale address with 100k+ BTC tokens held, with this development emerging 4 hours ago on santimentfeed's data. There are also now 233 new addresses with 1,000+ BTC in them, a clear AllTimeHigh."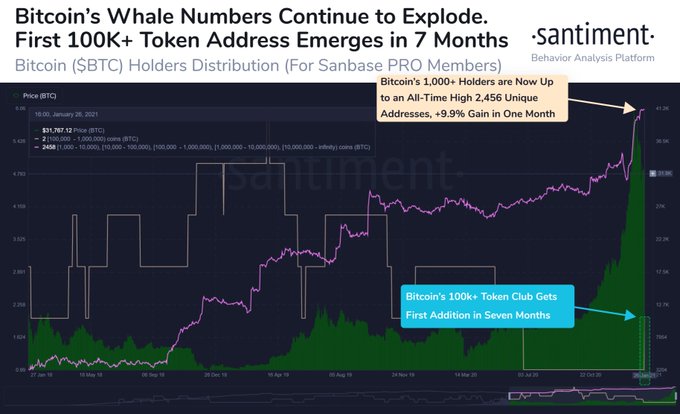 These statistics show that crypto wallets holding more than 1,000 BTC have increased by 233, hence breaking the record. This data correlates with Glassnode's analysis pertaining to this milestone. The crypto analytic firm noted:
"Number of Bitcoin addresses holding 1k+ Coins just reached an ATH of 2,450."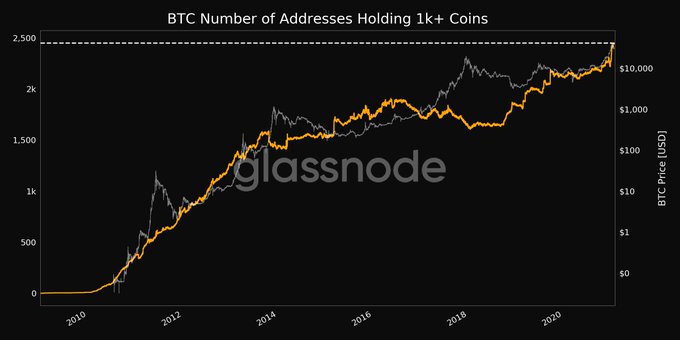 It, therefore, shows the confidence crypto whales have in Bitcoin in the long term based on their significant hodling culture.
Bitcoin futures funding rates dip below zero
Glassnode has also revealed that BTC futures funding rates across major exchanges have dipped below zero.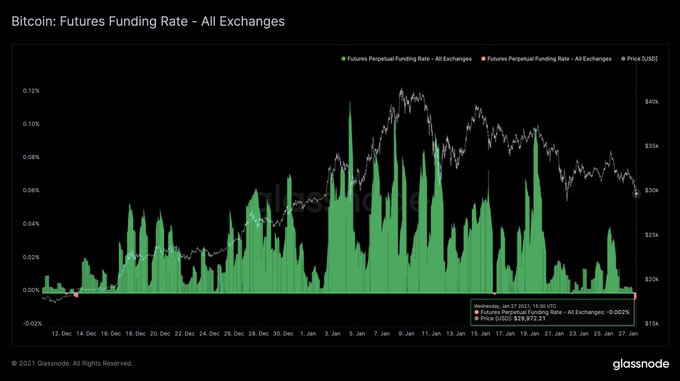 The funding rate is usually set by the market and varies over time. When the funding rate is positive, longs pay shorts, but shorts pay longs when it's negative. Therefore, the current negative funding rate means a bullish signal for Bitcoin.
Nevertheless, Guggenheim CIO Scott Minerd has asserted that institutional BTC investments are not enough on their own to keep the price above $30,000. Institutional adoption has been the engine behind Bitcoin's incredible price rally throughout 2020 and earlier this year. Time will tell how the leading cryptocurrency trends going forward.
Image source: Shutterstock
Institutional Demand Can't Keep Bitcoin Above $30K Says Guggenheim's Minerd
Read More