Ethereum (ETH) and Ripple (XRP) Price Analysis
The crypto market rally has continued pushing the top coins into new growth heights as the daily gains have refused to trim down. While coins like Bitcoin (BTC) have remarkably and consistently traded at new all-time highs, others including Ethereum (ETH) have continued to make mind-blowing daily gains.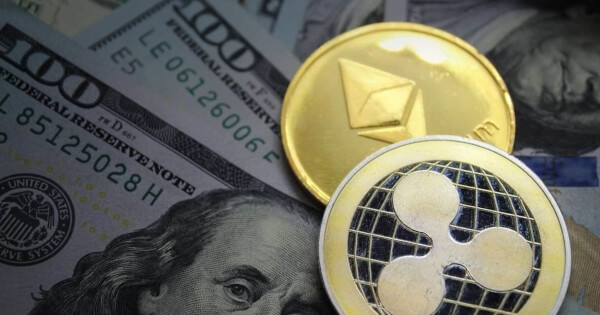 In the past few days, XRP has bounced back from the big dips it recorded since Ripple was slammed with a $1.3 billion lawsuit by the SEC. While the XRP coin also impressed with its growth, the potential for continued sustainability appears more and more unlikely. This piece highlights the price momentum of ETH and XRP and highlights the prospects for future growths or dips.
Ethereum (ETH) Price Analysis
Ethereum is still the second-largest cryptocurrency by market capitalization and its rally by percentage gains has surpassed even that of Bitcoin in the past week. According to data from CoinMarketCap, Ethereum has surged by more than 55% in the past month with a complimentary gain of 7% in the past 24 hours. For the first time in more than 2 years, Ethereum is now trading above $1,000, a level the coin's whales are hoping to make their lowest price point moving forward.


Source: ETH/USD TradingView
A look at ETH-USD charts on TradingView shows that the coin has broken past several key resistances from January 1. These resistance levels include the price levels at $800, $900, $1000, and $1,100 with the market bulls aiming at new levels with the buying momentum depicted by the bullish RSI of 71.64.
The Long term Moving Average of Ethereum also comes out bullish and if the ongoing buying momentum is sustained, Ethereum may just surpass its all-time high to taunt Bitcoin's latest feats.
XRP Price Analysis
XRP has witnessed one of its toughest tests of all time following the SEC lawsuit against Ripple Labs, the blockchain payment company it is most associated with. Following the lawsuit, XRP lost more than 40% of its value in days as exchanges halted the trading of the XRP coin.
XRP surged to erase some of its weekly losses but its current bearish momentum has given Litecoin (LTC) a new edge to surpass XRP as the fourth largest crypto by market capitalization according to CoinMarketCap.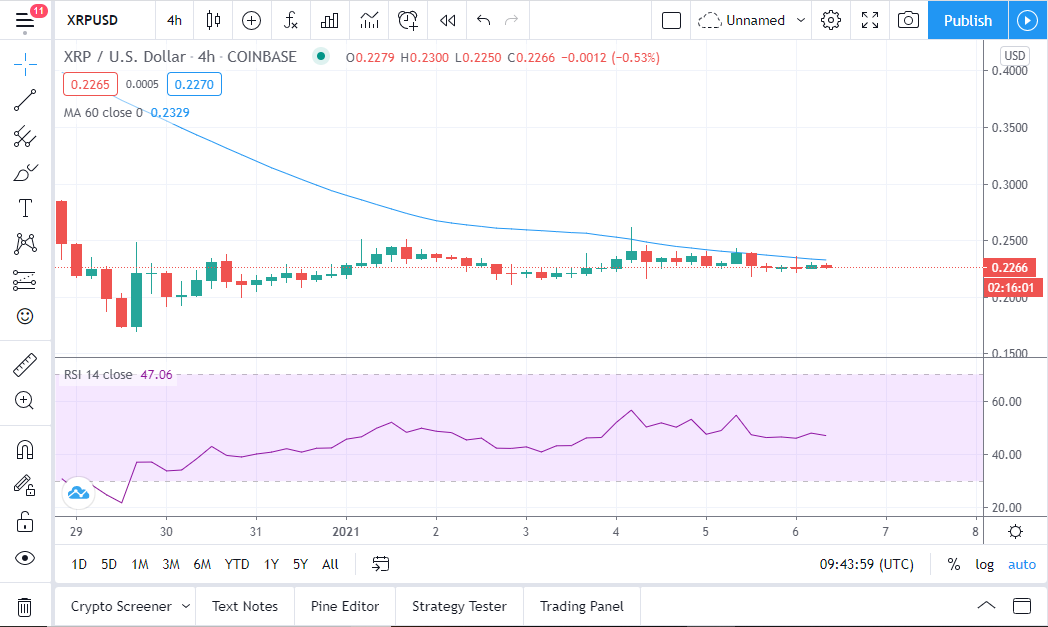 Source: XRP/USD TradingView
XRP is down by 1.80% in the past 24 hours, a loss that came after Grayscale Investment removed XRP from its funds as reported by Blockchain.News. The Technicals are also bullish on the coin as the long-term Moving Average is nosediving. The hopes of any sustainable bullish price reversals will come if Ripple reports a major start at its scheduled Court duel with the SEC on February 22nd.
Image source: Blockchain.news
Ethereum Price Could Surge as OCC Permits US Banks to Run Nodes For Stablecoins
Read More