Crypto Community Braces For Altcoin Explosion As Bitcoin Smashes New ATH
It is a great day for the Bitcoin (BTC) advocates and investors, particularly those who took a position with the premier cryptocurrency ahead of the ongoing bull run. Bitcoin has jumped to a new all-time high (ATH) above $47,000, as Tesla Inc shocked the world when it revealed it has purchased $1.5 billion worth of the cryptocurrency.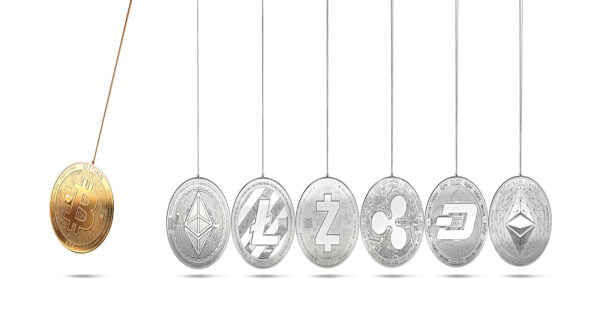 Elon Musk, the Chief Executive Officer of Tesla has recently given numerous positive inclinations about his love for Bitcoin and how he feels he's late to the party. However, the Tesla Bitcoin investment is the first time the company and Elon Musk will be associated with that much amount of Bitcoin, and coupled with his prior influencer status on social media, the news complementarily pumped the price of Bitcoin to new price levels.
At the time of writing, Bitcoin is up 22% to $47,150.55 according to CoinMarketCap.
Altcoin Correlation and More Growth Surge Expectations
Usually, the price movement of Bitcoin is always positively correlated with altcoins and most are also jumping alongside Bitcoin. Ethereum (ETH) is up 7.21% to $1,729.36, Litecoin (LTC) surged by 12.63% to $169.31 while Bitcoin Cash (BCH) pumped 10.26% to $491.40.
Amidst this rally, the Twitter crypto community are anticipating massive inflows of liquidity into altcoins this year. One user @AltcoinPyscho tweeted;
"I don't think you guys understand how much capital is about to flow into alts."
Another altcoin price watch handle, @AltcoinDailyio noted that "This year will be our best year," in direct reference to altcoins.
It is expected that the plummeting price of Bitcoin will stir investors to consider alternatively relevant but cheaper digital assets to own. If this happens, many altcoins whose price levels have largely remained dormant over the years may receive new investor inflows, capable of pushing their values higher.
Image source: Shutterstock
5 Reasons Bitcoin Hit $47K ATH and the BTC Price Surge Will Continue
Read More