Why are Millennials Favouring Bitcoin?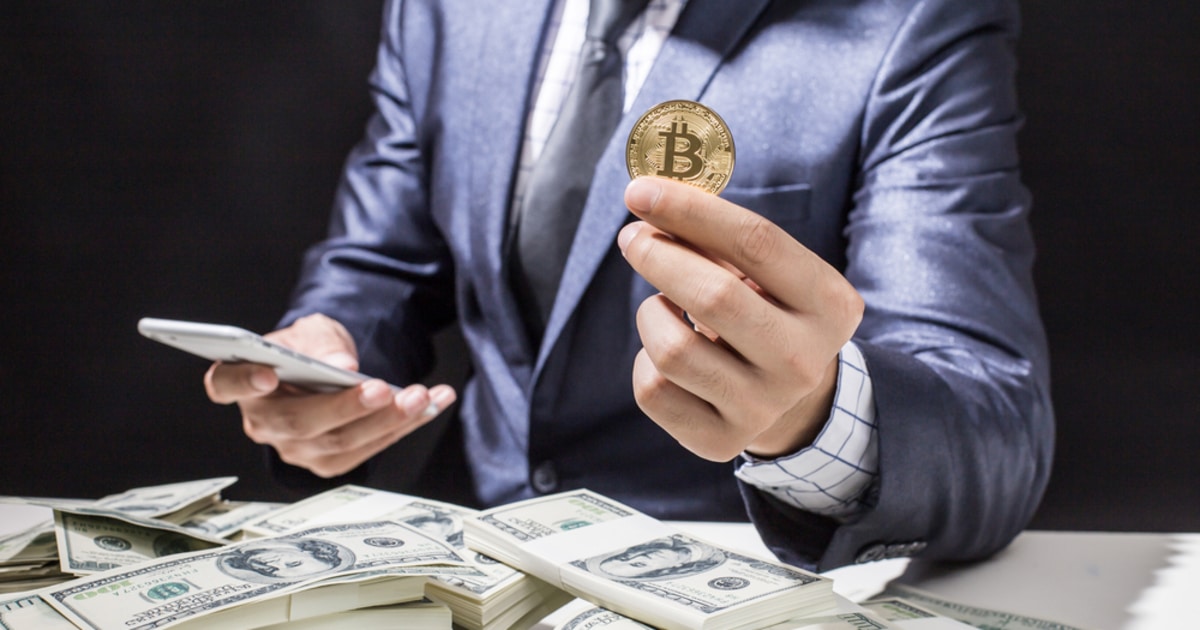 In recent days, Bitcoin bulls have been on a positive trajectory as Bitcoin's price has been trading at $10,000 or slightly below this mark. According to CoinMarketCap, Bitcoin continues to be the "king" of cryptocurrencies with a market cap of $179.68 billion.
Millennials or Generation Y represent a group of young people who were born between 1981 and 1996, and they have traits, such as tech-savvy, ambitious, confident, and achievement-oriented. Based on technological innovations revamping the world like cryptocurrencies, millennials have been at the forefront to embrace them. Therefore, explaining the reasons why millennials are heeding to the call of bitcoin being an exceptional technological advancement and investment tool.
Bitcoin as a safe-haven asset during geopolitical uncertainty
Uncertainties are inevitable in life, and this is a reality that millennials have come to comprehend. For instance, geopolitical tensions are being experienced across the globe from Venezuela's political turmoil to Zimbabwe's dwindling economy. The latest entrant in this bandwagon is Iran following the killing of its general Qassem Soleimani by the US administration.
Millennials, therefore, view Bitcoin as a safe-haven when it comes to times of geopolitical uncertainty, and this is the reason why they regard it dearly. For instance, the trading of Bitcoin in Venezuela using LocalBitcoins, a platform where users buy and sell Bitcoin, skyrocketed after political tensions emerged in this nation, and most of the participants were the younger generation.
CoinDesk's Bradley Keoun noted, "For some market analysts and investors, bitcoin's rally served to underscore the digital asset's perceived value as a hedge against inflation, historically an economic consequence of major wars."
It, therefore, seems millennials have heeded to the call by crypto analysts that Bitcoin serves as a safe-haven entity just like gold during periods of geopolitical uncertainty.
Bitcoin's offers the preferred autonomy
Bitcoin is powered by blockchain's distributed ledger technology (DLT). As a result, autonomy is guaranteed because transactions are stored in decentralized ledgers that are immutable, transparent, and traceable. This is good news for millennials because one of their characteristics entails independence, and this is presented by cryptocurrencies, such as Bitcoin.
Industry-Leading benchmark research reflected this trend on retirement investment plans within self-directed brokerage accounts (SDBAs) dubbed Charles Schwab's SDBA Indicators Report.
It revealed that millennials slotted a bigger percentage of their portfolios to exchange-traded fund (ETF), an investment fund traded on stock exchanges. They invested more in Bitcoin as compared to the likes of Netflix or Disney during the third quarter of 2019.
For instance, they held 1.84% of their assets in the Grayscale Bitcoin Trust (GBTC), an investment product provided by the Digital Currency Group, compared to Disney and Netflix at 1.68% and 1.58% respectively.
It, therefore, shows that Bitcoin is more popular with millennial investors as they are not risk-averse.
17.2% of millennials own crypto
According to Edelman's study, 17.2% of millennials already own crypto. This number is higher for the wealthy ones because 25% of them own cryptocurrencies, whereas 31% have shown interest.
On the other hand, a whopping 74% believe that technical innovations, such as blockchain, enhance security in the global financial system.
Additionally, an expert from ETF Store, an independent investment advisor, attested that 90% of millennials prefer cryptocurrencies to gold. These statistics, therefore, show the reason why millennials favor Bitcoin.
Recently, billionaire investor Tim Draper urged millennials to consider Bitcoin investments. He was of the idea that Bitcoin would be a gamechanger for young people who wanted to ensure that they had sufficient money for retirement.
Draper noted, "If you are a millennial, then Bitcoin is the best place to invest your money." Millennials are not taking this advice for granted, given that they are continuously embracing Bitcoin for various reasons, such as an ideal investment entity and safe haven.
Image source: Shutterstock
Read More