Integration of Credit Card with Digital Currencies, Bringing Crypto from Hype to Mainstream
Digital currencies are becoming a new normal for the past few decades.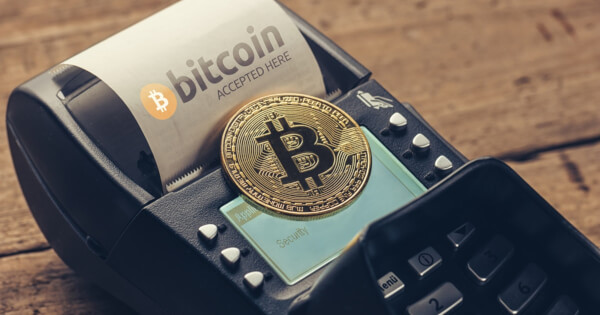 Digital innovation is emerging at the speed of light in the digital space to make cryptocurrencies more safe, useful, reliable, applicable, and ensure their global presence. Digital currencies utilize blockchains as additional networks, similar to ACH and RTP networks.
Previously, the number of fiat gateways for cryptocurrencies was limited, and users were only bound to bitcoin ATMs and wire transfers. But the ecosystem has changed tremendously in recent years. Financial giants such as Mastercard and Visa have started to look into making their platforms interoperable with Bitcoin and numerous other digital assets.
If you have Bitcoin and want to use it for everyday transactions, you might consider crypto credit or debit cards.
The W's of Crypto Credit or Debit Cards
Before the existence of crypto cards, people had to use third-party platforms to use their digital assets to carry out the payment process of goods and services. Indeed crypto cards have solved a wide range of challenges and solved the issue of inconvenience in the best possible manner.
Let's have a look at some basic frequently asked questions about crypto credit or debit cards everyone must know.
What Is a Crypto Credit/Debit Card?
Crypto credit and debit cards work the same as regular payment cards, and the only twist is that they involve cryptocurrencies and other digital assets for the payment of products and services instead. Interestingly, crypto credit cards first convert the digital assets into local fiat currency before sending the sum to merchants, instead of directly paying through Bitcoin, Ethereum, and various other crypto assets. Crypto credit cards are made possible with the help of two giant financial networks, Visa and Mastercard.
How Does The Crypto Credit Card Work?
The usage of crypto credit cards depends on the underlying business model it adheres to. Among them, few of them have a tight monthly withdrawal limit. While some may not grant its customer any rewards, few even force you to give up your custodian privileges. Talking of custody, there exists platforms that require you to create a dedicated wallet, and there are also platforms that allow you to use your personal digital wallet. You can start making purchases and payments by developing a connection with crypto funds via the card.
Crypto credit cards have the same regulations and restrictions as regular credit cards, as all the credit cards are licensed by either Visa or Mastercard.
Who Are These Cards For?
Crypto credit cards are best for you if you have accepted the fact that the whole world is accommodated to digital assets. You are not limited to dollars, euros, yens if you use crypto credit cards. You have the liberty to spend cryptocurrencies anytime and anywhere. Your digital assets are made significantly more portable by acquiring crypto credit cards. Previously, use of cryptocurrencies in stores typically took 30 minutes for the transaction process to carry out. Payment methods with cryptocurrencies are now made with a high rate of accuracy and efficiency thanks to technological innovation and maturation of the industry.
Some Well-Known Crypto Credit/debit cards
Usage of crypto-based credit cards have become a new normal, especially during the pandemic year. Undoubtedly, it still takes thorough research and analysis to discover the platform that works in the best possible way.
Below are some well-known crypto credit and debit cards and comprises user's and business's credibility.
Crypto.com MCO Visa Card
The Hong-Kong based company Crypto.com offers the most famous crypto card solutions with the MCO Visa Card. Users can make payments using cryptocurrencies. The only aspect that makes it different from other platforms is that it does not emphasize the fact that cardholders need to convert the digital asset's value into fiat when funding the card. Another advantageous point of Crypto.com is that it offers its cards in many jurisdictions around the globe, such as the EU, Australia, the UK, the US, Singapore, Vietnam, Hong Kong, Thailand, Australia, Philippines, South Korea, New Zealand, and the company is still planning to expand.
Wirex Visa Card
Wirex is another great option for cryptocurrency enthusiasts and it has been operating since 2014 from the UK. Yes, you read it right. It is one of the oldest companies that offers crypto credit cards. The company products are the best solution for those who travel often. The card supports 18 different cryptocurrencies and other traditional currencies. Thankfully Wirex does not charge hefty exchange fees and high conversion rates when you are not present in your own country. Hence Wirex is the best solution as it provides efficient security services that are mandatory during the transaction process.
Coinbase Card
In 2019, the extraordinary option called Coinbase cards was launched in Europe. It offers nine types of different crypto assets, which include Ripple(XRP), Bitcoin (BTC), Ethereum (ETH), Litecoin (LTC), Lumens (XLM), Basic Attention Tokens (BAT), and Bitcoin Cash (BCH). Coinbase users can transfer cryptocurrencies directly from the exchange's wallet. Coinbase offers an ATM withdrawal limit of only $200 per month. Hence Coinbase cards are a great option as it comes from trusted and regulated exchanges that have worked incredibly for years. It also offers several other features and is associated with the rest of Coinbase.
Visa Has Leveled Up Its Payment Network
Earning Bitcoins is not as difficult as it seems to be due to technological advancements that are leading us towards an unpredictable future. While there exist credit cards such as Cincase and Fold that offer Bitcoin cards, Bitcoin Reward credit card is another payment option that is evolving these days. It rewards its customers with cryptocurrencies instead of miles or points. BlockFi, Visa, and cryptocurrency financial tech company have limited the Bitcoin Reward credit card to all US residents, except for New Yorkers.
Blockchain technology and digital assets are going to play the most crucial role in Visa's future. It is stated by Visa's CEO Alfred Kelly that the card scheme is preparing its payment network to handle a full range of cryptocurrency assets. Visa is focusing on stablecoins in the upcoming future that can be handled as a globally accepted means of exchange including central bank digital currencies and bank-issued coins. Visa published a technical paper in December in which it has explained a novel approach for point-to-point payments between two devices, proclaiming it as a means for central banks to replicate the physical exchange of cash utilizing digital currencies.
Final words
A remarkable range of products is provided for crypto credit and debit cards which is incredible undoubtedly. There are numerous platforms that offer cards and among them, there exist some credit and debit cards that are time-worthy and trustworthy. Payment giants such as PayPal, MasterCard, and Visa are developing a rocking relationship with evolving digital currencies such as Bitcoin.
Digital currencies can potentially expand the digital payment sector and make it accessible to numerous people. The way Mastercards and credit cards are acquiring progress is providing a bridge between digital currencies and the existing global network. Security is the biggest concern for anyone while choosing a crypto credit or debit card, but thanks to the technological advancements in the crypto industry, fraudulent activities can be easily deterred.
Image source: Shutterstock
Read More