At Least 16% of Americans Have Invested in Crypto: Pew Research Center
A recent survey from the Pew Research Center has drawn an insight into the popularity of emerging digital currencies amongst Americans.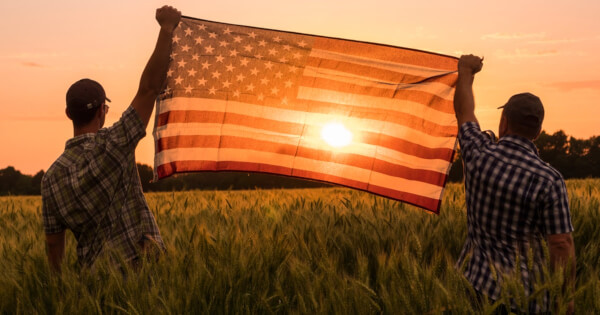 Per the survey conducted between 13 to 19th of September, at least 16% of respondents say they have either invested in, done transactions with, or interacted with cryptocurrencies. The survey shows that digital currencies like Bitcoin (BTC), Ethereum (ETH), and other altcoins are more popular amongst men than women.
The level of popularity of digital currencies varies amongst Americans, with 86% saying they have heard little about the nascent asset class. As much as 24% acknowledged they have listened to a lot about crypto, 13% say they have heard nothing about crypto.
Knowledge Gap Tightening
Understanding digital currencies amongst Americans is growing, and the Pew Research Center survey supports this fact. In similar research conducted back in 2015, the centre reported as many as 48% of adults to say they had heard of Bitcoin (the primary subject of the survey), and just 1% said they had ever collected, traded, or used it.
This result is obviously different from the 16% who have now engaged with the coin in one form or the other. Younger adults are also proven to have greater exposure to cryptocurrencies compared to their older counterparts. While men are twice (22%) as likely to engage with crypto as women (10%), the Pew Research survey shows that crypto is more popular amongst Asian Americans, with 43% saying they have heard a lot about digital currencies.
Hispanic adults at about 29% and Black or African American 25%, noting they have heard much about cryptocurrencies. Across household income groups, high earners have higher interest crypto followed by middle income and lower earners, respectively.
Growing Media Hype Aiding Crypto's Popularity
The performance of the cryptocurrency industry in the year-to-date period has particularly attracted a lot of media hype. Mainstream media houses, including Bloomberg, Forbes, and CNBC, do not only cover events in the space; most now have a dedicated section for cryptocurrencies. All these contribute to the overall popularity of digital currencies.
Image source: Shutterstock
Mizuho Securities Research: 65% of PayPal Users are Ready to Use Bitcoin
Read More