XRP Token is Classified as a Non-Security by the UK Treasury
The UK has released a report on crypto-assets and stablecoins to deliver a more comprehensive overview of its financial system.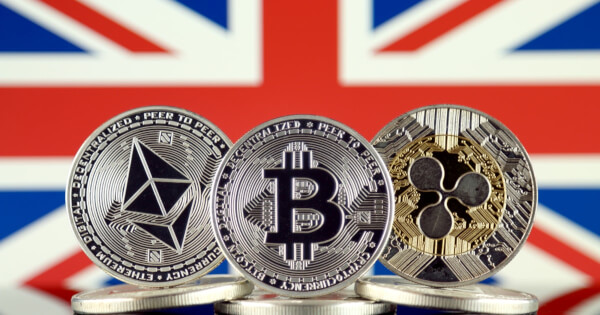 According to the official guidelines, the UK Treasury (Her Majesty's Treasury) does not classify XRP as a security. Rather, XRP is looped in with Bitcoin (BTC) and Ethereum (ETH) and categorized as unregulated tokens, which contrasts with the United States' definition.
In the UK, however, XRP is viewed as a non-security. More specifically, XRP, BTC, and ETH are viewed as crypto assets that are used primarily as a means of exchange. The report refers to them as "exchange tokens," a sub-category under unregulated tokens.
The UK Treasury's released report follows the standard of The Financial Conduct Authority (FCA). It acknowledges that cryptocurrencies are dynamic. The report read:
"The FCA's guidance also makes clear that many tokens can take a hybrid form and fall into different categories at different points in time – for example, they may initially be used to raise capital, then later be used primarily as a means of exchange."
The UK Treasury classified cryptocurrencies in three broad categories: e-money tokens, security tokens, and unregulated tokens. This definition surrounding XRP contrasts with how the token is viewed in the United States. Currently, XRP's status in the US remains unclear. While Bitcoin and Ethereum are viewed as commodities, the Securities and Exchange Commission (SEC) alleges that XRP is a security.
UK is friendly with Ripple, while US is not
Previously, Ripple CEO had praised the UK for its regulatory guidance for cryptocurrencies, saying that "the UK had a clear taxonomy" surrounding it. Brad Garlinghouse applauded UK's Financial Conduct Authority for its leadership in characterizing how one should think about different sort of assets and how they can be used.
Ripple and the Bank of England (BoE) had long been known to be partners, as the UK Central Bank had leveraged Ripple's technology for its Real-Time Gross Settlement System (RTGS). RTGS is the funds transfer system that enables real-time transfer of fiat and securities.
Ripple has been actively working with central banks and looking to help financial institutions deploy central bank digital currencies (CBDC). Ripple has time and again vouched for its On-Demand Liquidity (ODL) services and XRP Ledger, which uses XRP to bridge currencies between different fiats and provide efficient, real-time cross-border transactions. In addition, XRPL is compatible with stablecoins, whose utility has been recognized by the Bank of England's governor Andrew Bailey for its transacting advantages and its ability to reduce friction in payments.
Due to the US' clampdown on XRP, Ripple had previously also considered moving its operations overseas. The UK has been among the list of countries that the fintech firm had considered. Executive chairman of Ripple Larsen had criticized the cryptocurrency framework provided by the US Securities and Exchange Commission and said that it was light years behind the UK, China, and other countries in terms of providing a regulatory framework for cryptocurrencies.
Image source: Shutterstock
Ripple's XRP Is Not a Security in Its Current Form, says Cardano Founder Charles Hoskinson
Read More