XRP Surges Back in to Top 3 on CoinMarketCap Fueled by Coordinated Buying Attack
XRP has broken back into CoinMarketCap's top three cryptocurrencies, as Ripple's associated token price surged on the back of its response to regulators on Friday, and is now continuing allegedly as part of a coordinated buying attack by WallStreetBets and Telegram groups.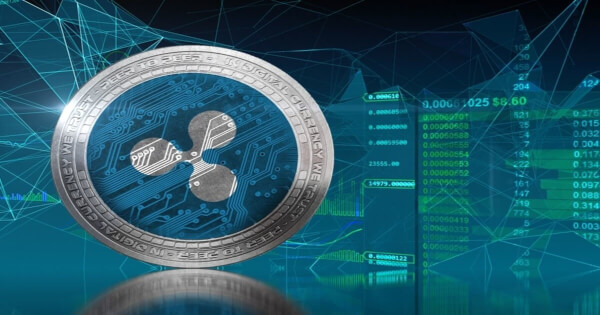 The XRP price at the time of $0.6569 and it has surged by over 50% in the last 24 hours.
The XRP price pump appears to have been initially caused over the weekend by a strong response from Ripple to the United States Securities and Exchange Commission (SEC). The SEC is currently suing Ripple for the sale of unregistered securities in the form of XRP tokens.
In its letter to the SEC, Ripple says that XRP should be regarded as a digital currency in the same way the SEC considers Bitcoin and Ethereum. The Ripple court filing read:
"The SEC's filing, based on an overreaching legal theory, amounts to picking virtual currency winners and losers as the SEC has exempted bitcoin and ether from similar regulation."
Ripple's demand for the SEC to clarify on the status of Bitcoin (BTC) and Ethereum (ETH) appears to be an attempt to portray the agency's lawsuit as unfair and arbitrary. Ripple seems to focus on the SEC's 2018 conclusion that Ethereum is not a security, despite the fact Ethereum was launched through an initial coin offering (ICO) that gave outside buyers an opportunity to purchase the project earlier than its official release date to the public. Today, such an ICO would be considered an illegal offering of securities by the SEC's standards.
Ripple Letter Might not be the Catalyst
While XRP's surprising weekend bull run was initially regarded to be a response to Ripple's own response to the US regulators, Venture Coinist's Luke Martin who tried to identify the reason behind this XRP price surge, noted that he believes the group responsible for pushing DOGE price higher was now shifting focus to XRP.
Martin tweeted:
It pains me to say this....it really does...but it looks like the hot ball of money that pumped $DOGE has started to move into $XRP. $XRP is up 20% in the last 2 hours while the rest of the market is flat.
As the XRP price continued to grow, Martin grew more sure of his analysis and tweeted again alluding to WSB and coordinated buying attacks. He added, "$XRP up 50% in a day because of its amazing fundamentals...just like Gamestop."
According to the discussions on Telegram, the XRP pump and dump was expected to further pump on February 1st at 8:20 EST, but appears to have started early and the XRP price has already surged by 50% in the last 24 hours. XRP appears to be gaining further momentum at the time of writing—but how the crypto market will continue to react as XRP continues its rapid price gain remains to be seen but will be worth observing as coordinated buying attacks gain more traction with retail investors.
For now XRP has reclaimed number three spot from Tether, and the crypto has a market capitalization of $29,837,365,776 with its trading volume up 14% in the last 24 hours to the tune of $33,381,663,096.
Image source: Shutterstock
Bitcoin Subreddit Surges as Hedge Funds Short BTC, A Coordinated Crypto Buying Attack?
Read More