Wealthfront To Enable Cryptocurrency Investments for its Clients
Wealthfront asset management company is examining options to enable customers to add cryptocurrencies to their investment portfolio.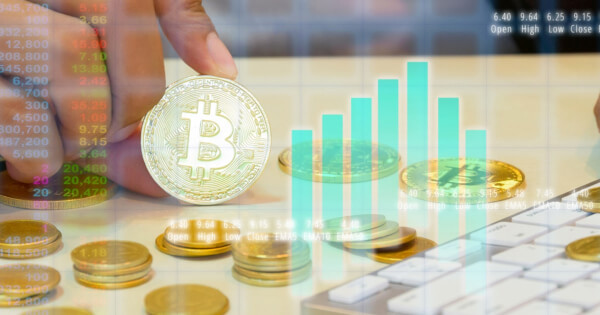 The US asset manager has announced that it will start allowing its clients to invest in cryptocurrencies later this year. The development is the latest indication of growing acceptance of cryptocurrencies by mainstream finance.
The California-based company stated that beginning this week, clients will also be able to develop their own portfolios, choosing from various exchange-traded funds (ETFs) vetted by the Wealthfront team.
The move marks a significant shift of Wealthfront whose investment strategy has been traditionally known as more conservative and long term, automatically allocating client assets into various ETF-based portfolios.
The expanded portfolio reflects further enhanced Wealthfront's investment portfolios, which will continue to allow customers to add the company's automated investment services such as rebalancing and tax-loss harvesting as well as access to the firm's financial planning tools and fiduciary advice at no extra cost.
However, it is still not known which cryptocurrencies that Wealthfront would invest in.
Dan Carroll, Wealthfront's co-founder and chief strategy officer, stated that the change reflected a wider push by financial technology startups to offer a broader range of services within their platforms as well as an increasing desire from Gen Z and millennial investors to make some investment choices.
In an interview with Reuters, Carroll said: "Wealthfront will be the place to invest responsibly, not some Wild West arcade. We can do it in a fiduciary way. We care what is in your best interests. We won't let you put 100% of your portfolio in crypto."
Based on regulatory filing in October 2020, Wealthfront company, whose services are available to US consumers, has about 357,425 accounts and assets under management of around $16 billion.
The Rise of Retail Crypto Investments
Wealthfront's latest move comes at a time when retail trading of cryptos and stocks experiences a boom. Online platforms such as Coinbase Global Inc, Square Inc's Cash App, Venmo, and Robinhood have seen their business boom over the previous year as young homebound consumers took to selling and buying financial assets online during the COVID-19 lockdowns.
Cryptocurrency is increasingly seen as an obvious way to increase user numbers on fintech apps and build new revenue streams. Fintech apps that offer cryptocurrencies are making money.
Square's Cash App launched cryptocurrency purchases in mid-2018 and reported $308 million in Bitcoin revenue in its most recent earnings report. London-based Revolut started offering cryptocurrencies to users in 2017. While Robinhood began offering crypto services in February 2018, PayPal's Venmo started allowing users to sell, hold and buy cryptocurrencies on its app this month. Such developments inspire more mainstream adoption of the asset class.
Image source: Shutterstock
---

Read More