US Senate Banking Committee Chair Sends Letter to the OCC to Clarify Crypto Payment Rules
The United States Senate Banking Committee Chair has sent a letter to the US Office of the Comptroller of the Currency (OCC) asking for clearer guidelines on cryptocurrency and digital asset payments.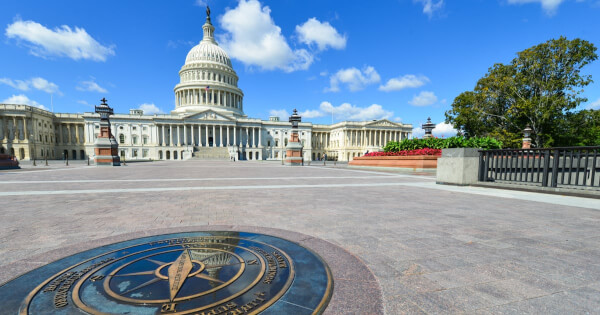 Following the move by the United States Office of the Comptroller of the Currency (OCC) giving U.S banks the rights to keep custody of cryptocurrencies, the Chairman of the Senate Banking Committee Mike Crapo (R-Idaho) has sent a letter to the OCC asking it to develop "clear rules of the road" guidelines that will help address key questions regarding cryptocurrencies and digital payments.
Senator Crapo's letter to the OCC reads:
"The cryptocurrency ecosystem is as diverse in its products and functions as the rest of financial services. These and similar innovations are inevitable, beneficial and the U.S. should lead in their development. Your office recently published a letter that clarifies national banks' and federal savings associations' authority to provide cryptocurrency custody services for customers. It would be prudent to provide similar clarity for payments. The U.S. should develop clear rules of the road that protect businesses and consumers without stifling future innovation."
According to Crapo, the key questions stem from the banking committees' public hearings on cryptocurrencies and digitalization in the payments system, including the impact of distributed ledger technology, blockchain, and stablecoins.
The Key Questions and Expectations From the OCC
As outlined in Crapo's letter, the OCC is expected to state 'What activities related to cryptocurrencies or crypto assets are financial services companies or bank customers engaged in and what are the barriers or obstacles to further adoption of crypto-related activities in the banking industry', the banking regulator is also expected to clarify 'how is distributed ledger technology is used or potentially used in activities related to banking.
The committee also wants the OCC to declare what emerging technologies to watch out for and their possible implications to the banking industry and the tools companies under the OCC jurisdiction use in complying with the OCC rules.
As the Senate Banking Committee chair prompted, the OCC is expected to provide the committee with an update on its findings as well as the next steps it intends to take with the respective technologies.
Image source: Shutterstock
---

Read More